Alexi Swalls, Staff Writer
October 24, 2018
As fall sports come to an end, many seniors are starting to experience the first of many lasts. Tuesday, October 9th was the last home volleyball match for senior athletes, Alexi Swalls, Anna Hartford, Olivia Stearns,...
Chelsea Chartrau, Staff Writer
September 28, 2018
On August 17th, the much anticipated album Sweetener was released. Ariana Grande brought us 15 groundbreaking songs, including God is a woman, no tears left to cry, breathin, and sweetener. Quickly...
Crazy Rich Asians, a "Crazy Rich" Success
September 28, 2018
"We just play music, pretty much."
September 24, 2018
September 23, 2018
November 16, 2018
TAG. The game that most of us have seen the group of junior boys running around playing in the halls,...
October 2, 2018
The most exciting week of the fall semester took place this past week at Carterville High School. The...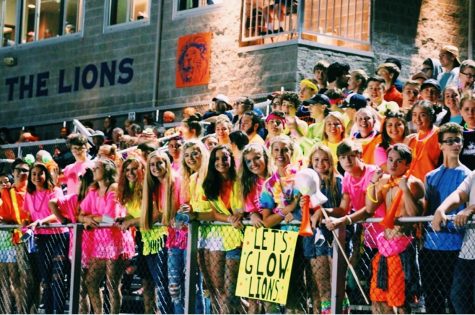 Carterville Goes Crazy for School Spirit!
October 1, 2018
Student sections have become a trend at high school sporting events all around America. This gives students...