Tomi Boggess, Writer
March 22, 2019
Carterville High School softball: hard-working, perseverance, talent. These are just a few words that anyone who knows about the Carterville High School softball might use to describe the program. Out of the three state titles...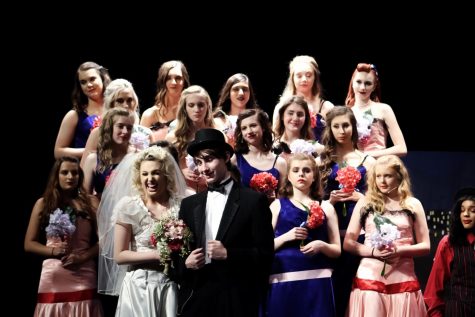 Dylan Gossett, Staff Writer
April 18, 2019
On Friday and Saturday, April 13th and 14th, audiences at Carterville High School were transported to Broadway in New York during the 1950s. The scene was full of color, sound, and incredible performances...
March 19, 2019
March 19, 2019
March 4, 2019
December 14, 2018
Nearly every family has their own holiday traditions to follow. Some people throw extravagant parties...
December 14, 2018
The spectacular lights in West Frankfort began on what is now known as Candy Cane Lane, across from FCHS....
Christmas is Back in Carterville
December 14, 2018
On December 7, 2018, Carterville, Illinois, welcomed Christmas with open arms. Shops started decorating...