Audrey Snyder, Staff Writer
October 3, 2018
On September 15, the bass fishing team attended a tournament at Crab Orchard to determine whether or not they qualified to fish at the hunting and fishing days tournament. Seniors Colin Laczynski and Nick Kralis weighed...
Chelsea Chartrau, Staff Writer
September 28, 2018
On August 17th, the much anticipated album Sweetener was released. Ariana Grande brought us 15 groundbreaking songs, including God is a woman, no tears left to cry, breathin, and sweetener. Quickly...
Crazy Rich Asians, a "Crazy Rich" Success
September 28, 2018
"We just play music, pretty much."
September 24, 2018
September 23, 2018
October 2, 2018
The most exciting week of the fall semester took place this past week at Carterville High School. The...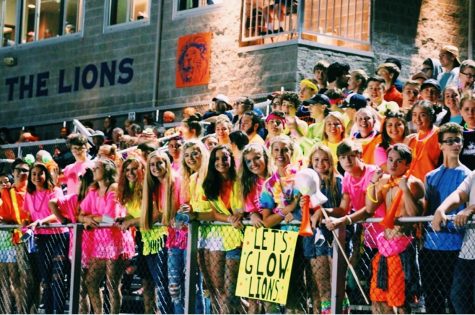 Carterville Goes Crazy for School Spirit!
October 1, 2018
Student sections have become a trend at high school sporting events all around America. This gives students...
The Legend of Sleepy Hollow Comes to CHS
September 28, 2018
Are you ready for a production that is mysterious like no other? This November, Carterville High...