Epidemic Sweeps Nation-Senioritus!

In an American living room…
"Breaking! A new disease is affecting the nation's high school students! It's called SENIORITUS!"
"Huh. Wonder if I have that?"

Students get worse grades, daydream, don't get work done, and are generally zombie-like."
"Nah, I do my homework! I pay attention!"
The next day…

Three weeks…
One Month…
"Did you even study?"
Three Months…
"…Need Sleep.."
"You have…"

"SENIORITUS!"
"NOOOOOOOOOOOOOOOOOOOOOOOOOOOOOOOOOOOOOOOOOOOO"
Five Months later, at college…
"Cured!"
About the Writer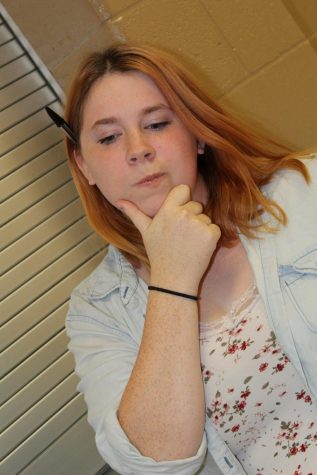 Megan Horner, Editor-In-Chief
Megan Horner is a Senior at Carterville High School. Her hobbies include art, photography, poetry, and literature. She is the Editor of The Sphinx and...