Jeniah Thompson: An Astounding Athlete
Senior basketball power house Jeniah Thompson is currently going through her final basketball season as a highschooler. Since this is occurring, it seems necessary to appreciate all of her accomplishments and take a look at what is still in store for her. 
Jeniah has been playing basketball for as long as she can remember. She has put in countless hours of hard work and practice to get to where she is now. Not only has she played Carterville basketball since she was in 6th grade, but she also participates in AAU basketball.
Jeniah says that, "You just have to put in the work if you want to be successful. Working out and practicing out of season is just as important, if not more than in the regular season." 
It is easy to tell that Jeniah has been a vital part of every team that she has been a part of. She has been a four year starter for the varsity team, Jeniah also achieved her 1000 point ball during her junior year.
Jeniah has received lots of praise from many different sources. In 2019, Jeniah received WSIL team of the week, she was named girls basketball player of the year, she received the honor of being part of the All-State team, and has been named MVP at the majority of tournaments she has participated in.
Jeniahs basketball teammate, Alecia Doyle, describes Jeniah as a hard working and energetic athlete; she explains that, "Jeniah is always working hard and pushing through every single conflict she faces. She is a very driven and focused athlete but she still manages to pump up her teammates and get a smile on everyone's face."
It is qualities like this that draw the attention of college coaches.  Jeniah received multiple offers for college basketball. She eventually decided to accept a full ride scholarship for a D1 college, Southern Illinois University. Jeniah has excelled in her high school career and is a great role model for her teammates. As she moves on to greater things in her life, Jeniah will continue to dominate the court for many years to come.
About the Writer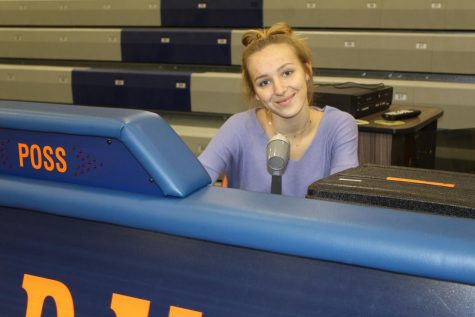 Kasha Ward, Staff Writer
Kasha Ward is a Sophomore at Carterville high school. She participates in Basketball, Cross Country, Track, and Student council at Carterville high school....