Meet The Lions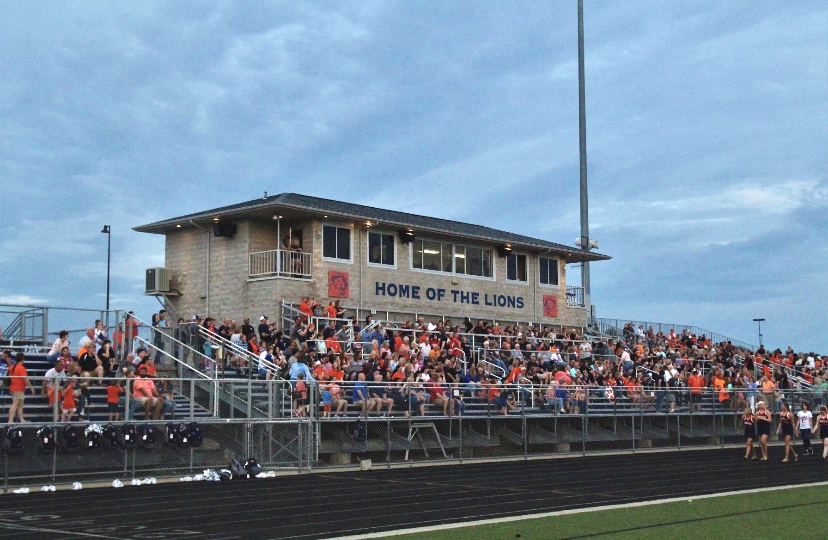 On Friday, August 23rd, the student body and citizens of Carterville gathered at the CHS football field for an event marking the official beginning of this athletic season. The overwhelming school spirit was seen through the successful attendance of both students, parents, and staff. Both CHS and CJHS Lion Athletes lined down the football field, and adding up to a total of approximately 450 athletes. 
Among the athletes included CHS freshman Madison Ripley, a member of the school's cross country team. Her first sporting event as a high school student, she joined in the madness and spirit of the CHS Lions. "It was a lot of fun to go down onto the field. There were so many people lined up across the field that I couldn't even believe it," said Madison when asked about the size of the event.
Another athlete, senior cheerleader Alyssa McPherson, celebrates such a momentous occasion one final time. She reminisces about her past 3 years at this event, "I remember walking onto that field as a freshman, still terrified and lost during the school day, but that night I had never felt more apart of school spirit at Carterville."  Alyssa claims that such an "unforgettable" night like this kickoff event will be something she will carry with her for the rest of her life. 
 Among the events that took place that night was the first football game of the season. While only a scrimmage, fans had the opportunity to see what the team can bring to the table this year. The CHS Football team is anxiously awaiting what the season will bring, excited to face off in their first rival home game against Herrin on September 6th. Not only were spectators able to see the football team in action but also the cheer and dance teams performances. 
Overall, this year's Meet the Lions was yet again another success for the district, rallying up Lion pride across all four schools. Carterville is excited to see what the Lion Athletes can bring this school year!