Sunday Football is Back!
Ali Lamb, Newspaper Staff Editor
August 30, 2019
Football season is back in full swing and people are more than ready for Sunday's game days this year.  Preseason games have already begun, but real games are coming up soon, starting on Thursday, September 5th.  Many changes in the NFL have taken place since last year. Just in the last month, some teams have experienced major changes; the most talked-about change was with the Indianapolis Colts.  The announcement that the Indianapolis Colts' star quarterback Andrew Luck is retiring in the middle of their preseason threw everyone off guard. The news was dropped on August 24th, hocking everyone that has been following the NFL this season.  The previous backup quarterback, Jacoby Brisset, it is now left with some major pressure for the upcoming season. 
Yet another piece of upsetting news came about earlier in the year for the Pittsburgh Steelers.  The team lost two of their better players, Antonio Brown and Le'Veon Bell. Many were unhappy with this change and because of this the Steelers' team, Brown, and Bell were all put in the spotlight which caused plenty of turmoil.  Now, even the Steelers' Quarterback Ben Roethlisberger is involved in new drama with his former teammate Antonio Brown. Brown is now acting cold towards his former teammate and denies ever being friends with Roethlisberger. Even though the Steelers lost two of their better players for the upcoming season, they have still managed to win all of their preseason games so far and are looking like they will have a decent chance this year.
Although other teams have not had nearly as much change for the next season, many teams are improving and looking good for the 2019 season.  For the past few years, the Cleveland Browns have been one of the most doubted teams in the NFL because of the struggles they were facing through the past years, but this year it looks as though their luck is changing. After recruiting a few new players with potential, such as Odell Beckham Jr., some hope has been restored in the underdog team.  Other teams that look to surprise the competition this year include the Chicago Bears, the Baltimore Ravens, and the Dallas Cowboys. The Kansas City Chiefs and the New England Patriots are still looking to be the best this year, but that is no surprise. It is still up in the air as to who will be the best team this year, but more teams are in the running this year than in the past.  Other teams that were not expected to do well in the past years now have a better chance at winning the Super Bowl.
About the Writer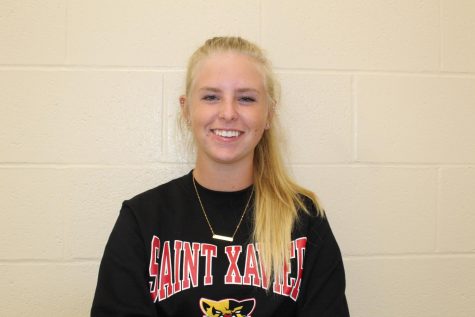 Ali Lamb, Newspaper Staff Editor
Ali Lamb is a senior this year. If you ask her what food she wants, the answer will always be either "I don't know" or "Mexican." You can always...