Setting the Bar High
With spring sports coming to a close, Carterville athletes have pushed their skills higher than ever before. Between soccer, softball, baseball, and track and field, there are many hard working contenders. Bethany Akinduro is one of these hard workers recognized by her exemplary track and field efforts. According to Coach Lori Brown, "Bethany is a great competitor and excels in high jump. I have loved having her on my team." Bethany has been coached by Brown her entire high school career.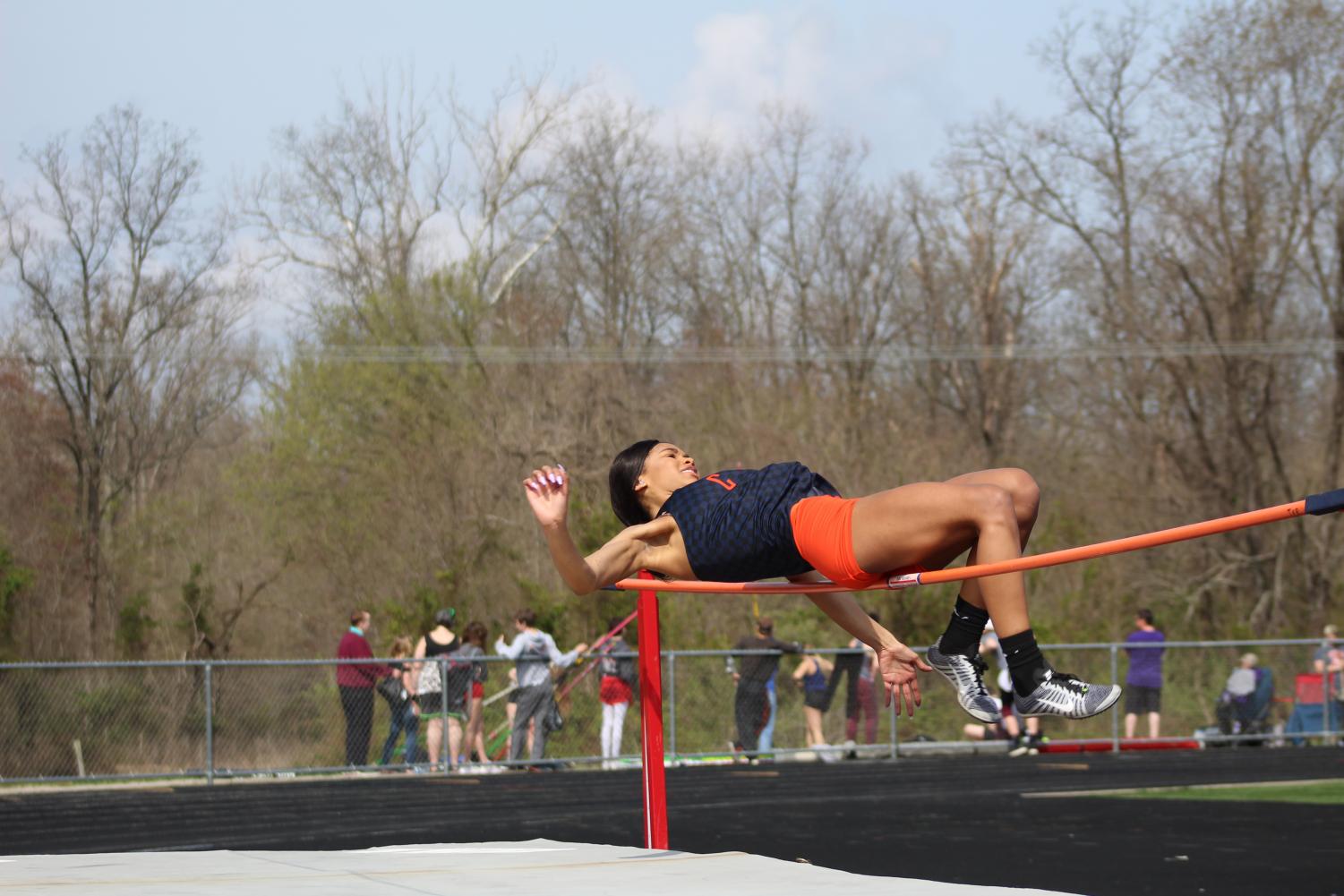 Bethany has always been an athlete. She was an exceptional swimmer, which required extreme training and consumed most of her time. She also ran Cross Country in junior high, but she later decided to focus her attention on track because of her growing success. During her eighth grade year, she competed in the 4×4 at state alongside some of her former cross country teammates.
Running has always come naturally to Bethany due to her amazing athletic ability and the work she has put into the sport. After speaking with Bethany about track, she confessed, "It's not always easy, but it is rewarding and I'm excited to see how the season plays out." With her frequent positivity, Bethany hopes to accomplish her goal of advancing to the state competition.
Despite Bethany's lengthy season as a cheerleader, she had no problem shifting gears to the life of a runner. Although this is only her second year competing in high school track, she has blown her competitors out of the water. Bethany runs a tough event known as the 400, but what stands out the most is her high jumping ability. This event is where she truly excels and is able to show off her talents. She is a strong athlete and a fierce competitor against the various other local schools. Her personal record includes her time running the 400 in one minute and one second and a jump of 5'4 during her field event.
Not only does she do well in her individual events, but she is also a huge asset to the team. Usually finishing top third in high jump allows her to contribute points to the overall team score. Bethany runs in the 4 x 4 alongside Junior Madison Fleege, Freshman Alecia Doyle, and Junior Megan Barton. She generally starts or finishes the race which is a vital part of the group's success. When asked about Bethany, Senior Annika Jansen explained, "She brings life into the relay team and without her, their time would definitely be altered." This goes to show how important Bethany's role is on the team.
The sectional meet is approaching and Bethany has outstanding potential to make it to the state meet. The Carterville 2A Sectional is extremely competitive, and it is an honor to make it past this level. The qualifying height for high jump is 5'1, which Bethany has already surpassed. Hopes are high for the rest of her season. Good luck, Bethany!
About the Writer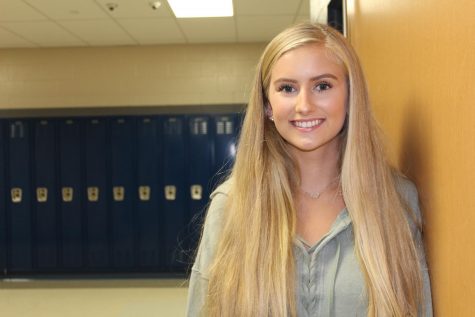 Reese Herrin, Staff Writer
Reese is a senior at Carterville High School. She enjoys hanging out with friends and family in her free time. Reese has ran cross country and track all...