Put to the Test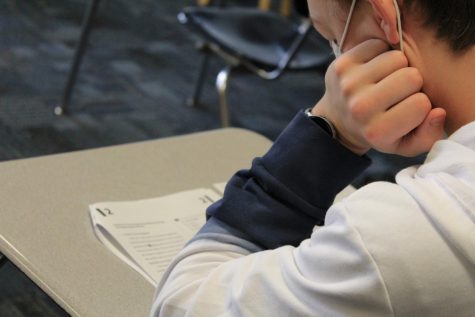 For many students, especially upperclassmen, the spring season also means test season at Carterville High School. Junior and senior year are very important for high school students particularly those who are planning on attending college soon after high school. Therefore, the second semester schedule is often filled with a plethora of college prep skills and tests to prepare students for their future. 
On Tuesday, April 13th, all Carterville High School juniors, both remote and in-person, gathered in the competition gym to take the SAT. According to the article,¨What is the SAT?¨, by the Princeton Review, "The purpose of the SAT is to measure a high school student's readiness for college and provide colleges with one common data point that can be used to compare all applicants.¨ The SAT is scored out of 1600 points and consists of four sections: reading, writing, and two math sections. In the weeks leading up to the test, 11th grade English and math teachers spent their days preparing the juniors by providing them with multiple tips and tricks as well as administering practice tests. However, the SAT can still be nerve wracking for many students. Junior Prisha Kittu says, "I was pretty nervous for the SAT since it's that one big test you hear about over and over throughout your life, but overall I think I did well and all I can do now is wait for my scores." 
Additionally, the first week of May is another week of tests for the upperclassmen at CHS, as it is AP exam week. The AP test is typically 3 hours long and is scored on a scale that ranges from 1-5. Based on the score received, students have the opportunity to gain college credit in the corresponding class. CHS offers four AP classes: U.S. History, Chemistry, Calculus, and English Literature. Students who enroll in AP classes are given harder curriculum at a faster rate than their peers. Junior, Bella Mavigliano, describes her experience in AP Chemistry and AP U.S. History by saying, "I knew that it would be tough, but I didn't realize how hard it would actually be. These classes by far have been the hardest I have ever taken. I had to learn new study techniques and really commit myself to the class to get the grade I wanted. Some tests I would study over 4 hours for and still not get the test score I had hoped for." 
Overall, the test filled second semester at CHS can be a stressful experience for many, but the opportunities that arise out of it are well worth it for many students as they prepare for college and their future. 
About the Writer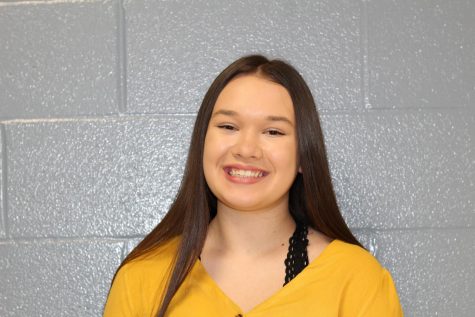 Madeline Liss, Staff Writer
Madeline is a Junior at Carterville High School. She has been a part of the CHS Dance Team since her freshman year, and especially loves dancing during...