The Small Business Family in Carterville Continues to Grow
With an ever growing emphasis to shop local, the city of Carterville always seems to have a new small business popping up somewhere throughout town. Coming soon are two more additions to the small business family. These new additions consist of an ice cream shop, The Downtown Dip, and a resale clothing shop, Upstyle.
Upstyle is currently located across route 13 near Mr. Tuxedo with plans to open mid-late February if everything goes as planned. Owner Leanne Mausey expresses her hopes for the store by saying, "I've always wanted to open a store, and after selling things online for years, I decided to go for it. I am excited to finally open our doors to the public, and hope that everyone will love Upstyle as much as I do." The small business will offer a variety of mens and womens clothing as well as accessories. Additionally, local Southern Illinois residents are encouraged to bring in their unwanted clothes in exchange for cash. 
CHS sophomore Hannah Lavender shares her anticipation for Upstyle by saying, "I'm looking forward to a wide variety of styles and types of clothes being sold in the store. I feel like each store has a certain brand or type of clothing they sell, but with this store I will have a variety to choose from." The business aims to target their sales to high school and college students, but there is a variety for everyone. The new business can be found on Instagram @shop.upstyle for upcoming events and announcements.
In addition to Upstyle, The Downtown Dip has plans to hopefully open sometime in May of 2021. Building plans are in place for the soon to be ice cream shop to replace the empty spot between the thrift store and barber shop in Downtown Carterville.
Owner Faith Wagner expresses her inspiration for the shop by saying, "I love Carterville, and for the last few years I've been wishing for a safe and fun place for families to gather and teenagers to work in town. After wishing for a few years, I decided to take the plunge and make that wish a reality in the shape of The Downtown Dip." The business plans to offer a variety of treats including cones, sundaes, shakes, special drinks and deserts, ice cream cakes, and more. 
Carterville sophomore Ruth Scott shares her thoughts on the new local hangout by saying, "I think a new community source for ice cream could bring a nice change to our town." For future updates and events, the forthcoming shop can be found @downtown.dip on Instagram.
About the Writer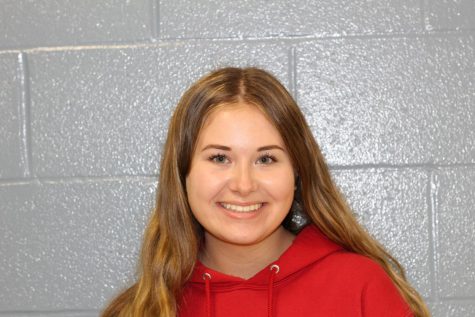 Paige Mausey, Staff Writer
Paige Mausey is a sophomore at Carterville High school. She enjoys hanging out with her friends, going to concerts, traveling, and shopping.