It Was An Unexpected Ride
I, Sydney Brown, newspaper staff writer, traveled to South Carolina over spring break. When my family and I left Carterville, on my birthday, we were unaware of how much would change in the following week (March 6th-15th) . COVID 19 took the world by storm and affected my family on their vacation. We were not expecting the outcome of a pandemic to take part on our family trip, but I witnessed some crazy experiences while I was there.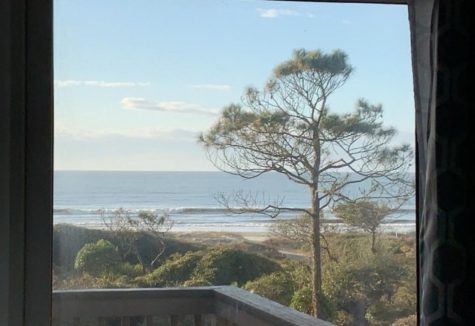 When we arrived at Kiawah Island, South Carolina, everything was as it had been for the past 17 years that we had been visiting. The farmers market was packed with lots of shoppers, and there were bustling visitors that were greeting each other with smiles and treating us with kindness. 
The second we arrived, we went to the grocery store to pick up the essentials for our condo. We had no trouble finding what we needed and ended up with more than enough to get us through the week.
After a few days of shopping at the market and surrounding stores, things started to go downhill. For months I had heard jokes about the coronavirus and its whereabouts, but I could have never imagined that it would impact me and my senior year of high school. Sure enough, however, people started to frantically change their habits and lifestyles.
The island was almost immediately altered. Stores started to place signs up on their doors instructing people to be cautious of their health, and they provided hand sanitizer at the front of each door. The place that was once full of happy travelers and kind acquaintances turned into a shunning ground.
No one seemed to stay in their homes, however they avoided smiling, talking, or being close to others. This seemed to contradict the point of social distancing in my eyes; people were taking precaution from interacting compassionately with others, but they were not protecting themselves by being in public.
My mom soon realized that we were running out of toilet paper. Usually when we are on the island it is not hard to find the essentials when we need them; however, due to COVID people frantically took all of the necessities from those who truly needed them. We were only guests on the island, which meant that we did not have our usual supplies that we would at home, which meant that we were entirely reliant on the grocery store that was now void of the things that we needed on our trip. 
Fortunately, my grandparents, who were also on the island, had toilet paper to spare us, but the mayhem was not over yet. On Friday, March 13, Carterville announced that school would be postponed for two weeks after break. When I heard about this closure, I immediately started to worry. Is my senior year over? Will I get to see my friends at all for the rest of this school year? The shut down of school made the pandemic more real for my entire family.
On our trip back home, precautionary measures were just being put into place all over the country. My family opted to only use drive thrus in order to keep our space in the car as safe as possible. There were even certain gas stations that wouldn't allow you to use the restrooms, and there signs posted everywhere about the virus. My family and I got to see a whole new world transform before our eyes. While we stayed at the Embassy Suites in Knoxville, TN, we flipped through the TV channels only to see an abundance of concern about the pandemic.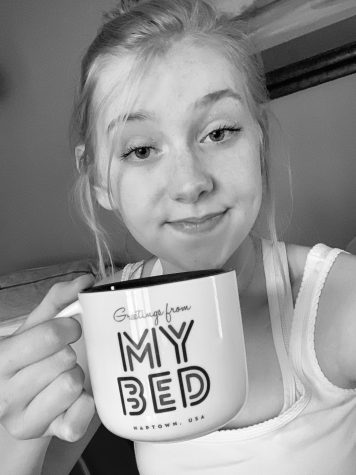 Officials made it very clear that Americans did not have the supplies needed to treat the amount of infected people they were expecting. When my mom and I went down to the lobby for breakfast, we witnessed people sitting far away from each other and looking scared of the situation. One lady even wore gloves to eat and had zip-lock baggies all over the table as a barrier. All of these things were very scary in the moment because I had never witnessed fear in such a widespread context.
As we continue our social distancing journey, I hope that we all make wise choices and realize the severity of our situation. We should all take these matters seriously and stay home, to stop the connotation of this outbreak. Make the most of your situation at home and spend time with family; we have a whole life ahead of us to do what we want, but for now we need to hunker down and stay safe!