CHS Couples and Valentine's Day
Hang on for a minute...we're trying to find some more stories you might like.
Love is in the air!  February has arrived, which means Valentine's Day is right around the corner! Valentine's Day is recognized as a celebration of romance and love in many regions around the world.
A few couples in Carterville High School were asked questions about how they were going to spend their Valentine's Day, as well as their feelings about the "holiday."  The first couple interviewed was juniors Audrey Snyder and Toby Farrar. The couple was asked about spending Valentine's Day together and they both answered yes. Audrey and Toby were also asked if they were going to get gifts for one another and both said that they were planning to get each other something.  When asked if Valentine's Day is a big deal to the couple, Audrey replied with, "Not really, but it is nice because you get to share the day with someone special."
The next couple interviewed was seniors Reese Herrin and Luke Stritzel.  In their interview, they were asked if they were planning on getting each other a gift and how they were planning to spend Valentine's Day.  Reese responded, "Yes, we are planning to get each other a gift. We are not totally sure on our exact plans for Valentine's Day, but we will probably go out to eat somewhere."
After talking to some couples around Carterville High School, it is clear to see that many of the couples in this school enjoy being together and celebrating Valentine's Day with a significant other.  After all, love is what Valentine's Day is supposed to be all about!
About the Writer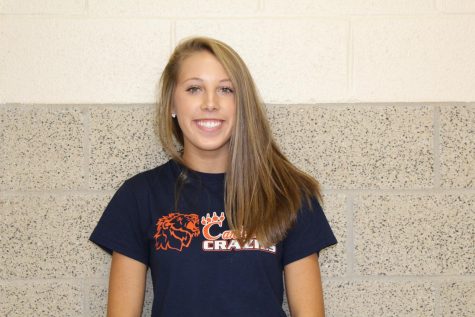 Anna Hartford, Staff Writer
Anna Hartford is a senior at Carterville High School who loves playing volleyball and softball for CHS. She is popularly known as Joseph, with the funny...