New coach, New Year, New Team, and One Dream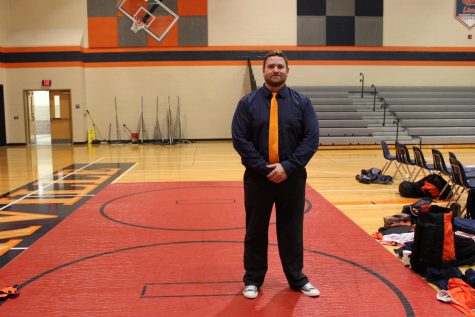 The 2019-2020 wrestling season brought the team a new leader. Coach Daniel Alderman holds the position of the head coach for the Carterville High School wrestling team. His father introduced wrestling to him when he was in high school and he competed. He then went on to do grappling in the military, a sport very similar to wrestling. He says his dad "wrestled in Pennsylvania and was a two-time state runner up" and that is what got him started in high school.
Since 2012, Alderman has coached as the assistant to other head coaches. This is his first time being the head coach, recently being the assistant coach at Marion High School. While he was in Marion, helped start the Gladiator Elite group which used to be the Marion Junior wrestling program. 
Last year, Alderman ran into our previous coach Alejandro Ruiz. He said, "I ran into him while I was coaching soccer for our kids."  Running into Mr. Ruiz and living in this area is what drew him to want this position.
The season has just begun but he is already getting a feel for what is to come. This year he says his biggest challenge is that he "[has] a very young squad." The team consists of twelve freshmen, ten sophomores and three returning seniors who have not started a varsity match. His goal of the season, he says, is to "have a few that I'm going to enter into the sectional tournament." The coach is hoping that they could have a state qualifier. Alderman's main goal right now is "building them and keeping the numbers we have."
Sophomore, Noah Johnson comments on his coach saying "He seems like he really knows what he is doing and will take a good amount of us [far]." Noah also commented, "He really takes the time to breakdown moves and techniques. He is a really great coach."
The season begins with the team's first match at home on November 25 against Carmi. This young squad is full of excitement and ready to dominate. Make sure to catch them in action pinning the competition, under the direction of their new beloved Coach Alderman.
About the Writer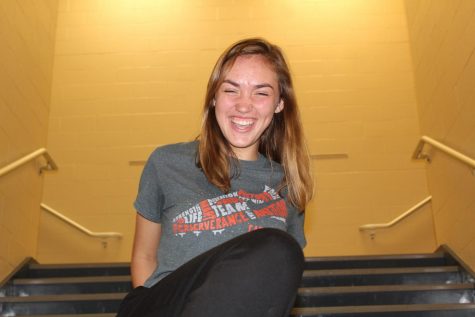 Jamie Leonard, Staff Writer
Jamie Leonard is an ambivert Junior at Carterville High School. She enjoys spending time with family and friends. In her free time, she likes to watch...