The Quarantine Aftermath in Local Businesses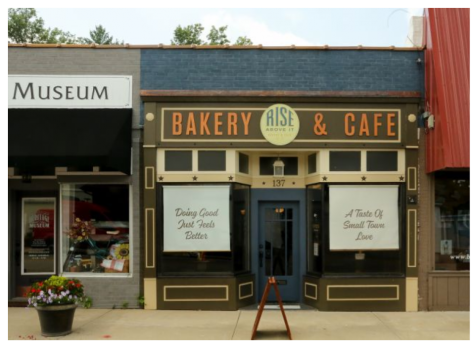 Since quarantine began due to COVID-19, local businesses and restaurants have been greatly impacted by the rampant virus outbreak. In March, Gov. J.B. Pritzker ordered nonessential businesses to temporarily close to try and prevent the spread of COVID-19. Some restaurants were able to stay open, but indoor dining was not allowed. Most local restaurants catered to the mandate by having delivery, carry out, or drive up options only. 
One local business that felt the impact of COVID-19 was Rise Above It Bakery in downtown Carterville. Crystal Leukens, the owner of the bakery, said, "Once we were allowed to do curbside, I again tried reopening and did so with some success, but once surrounding states such as Kentucky and Missouri started allowing patrons to 'dine in', our curbside pickups dropped drastically." 
Not only did the way the bakery served their customers impact their business, but the number of safety precautions that had to be implemented did as well. Leukens also added, "I'm not even going to go into the costs and personnel time invested in intense sanitation processes, mask policies, cost for 'safer' supplies, etc. Let's just say it's a whole lot more than wearing a mask." 
The small business was not used to all the extra cleaning and safety precautions that had to be put into place. This made keeping the business afloat and running during the pandemic more difficult, especially since the business was not even 2 years old. It was still in the recovery stage of a new business opening and trying to get the startup fees back. This added to the fact that Leukens was having a hard time getting employees to work when the unemployment benefits were more than the employees would be getting paid while working. 
Overall, Rise Above It Bakery was not the only business in the area that had been struggling. Local business, Country Cupboard, had also seen a difference in business since the pandemic started. Emily Swain, an employee at the restaurant and sophomore at Carterville High School, said, "The pandemic has impacted the Country Cupboard by slowing our business down. We don't have as many customers as we used to." This is a common occurrence found within businesses in the area. 
The 2020 pandemic has only added to the challenges of running a successful small business. With more precautions to follow and a limit on service availability, local small businesses are in need more now than ever of local support.