Sports Summer Reading: The Hard Hat by Jon Gordon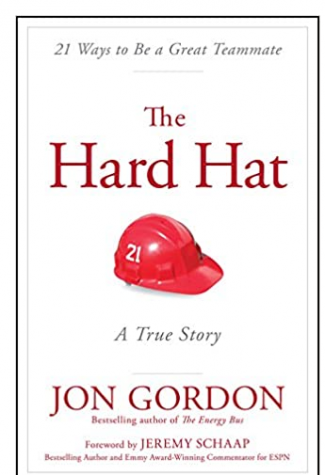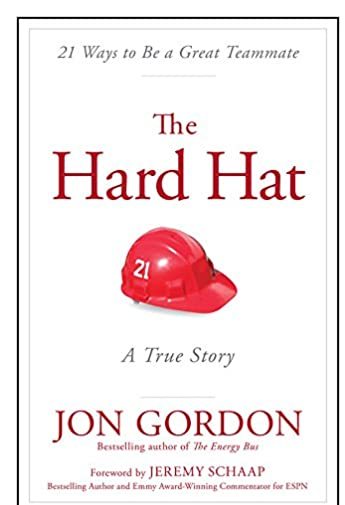 Over the summer, the CHS softball and volleyball teams were challenged to read The Hard Hat by Jon Gordon, a book about what it takes to be a true teammate. The teams would read the first few chapters then discuss it with their team and coaches. The book goes over what it takes to genuinely be a good role model, not only in sports but also in our daily lives. The teams would talk about things that they wanted to improve on, share their ideas, and learn more about their team members. 
¨The book brought us closer together as a team. It was super beneficial for us to all feel the same emotions and learn the same lessons as the book progressed. Jon Gordonś book taught us that great teammates will not only push you to be better on the field or court but will also make a lasting impact on you as a person." said Ally Lyell (12), a member of both the softball and volleyball team.
The book starts off by talking about a Cornell Lacrosse starter, a freshman in college, and the best athlete they have ever recruited, George Boiardi. Boiardi was killed during a game when a ball hit his chest and fatally died playing the sport he loved. The book is mostly written in Coach Richie Moran's perspective, and he shares how important it is to him to keep the spirit of Boiardi alive within his team, along with sharing his legacy to the country. The book goes over his dedication, work ethic, sportsmanship, and how genuine of a person he lived to be. There are 21 lessons that the book teaches in honor of his jersey number. 
Averi Vanderzille, a four year player on the CHS volleyball team took part in these discussions after practice. Vanderzille said, "In my opinion, reading The Hard Hat was a great way to start off the volleyball season because it immediately made the team focus on how important it is to be a great teammate and work together on and off the court. The novel opened our eyes by allowing us to see that the bigger picture is what is best for the team and that everyone must buy into the same system in order for us to be successful." 
These discussions included the past year members along with the incoming freshmen wanting to tryout. Athletes were given an option to participate in these 30 minutes sessions every Monday starting in July of 2020. While some did not engage themselves in this opportunity, many players and even the coaches learned more about what it takes to have a successful team along with learning ways to better yourself and others around you.