Season "Swishes"
Football season is over and that means it's basketball season. Similar to football season, the students, parents, and teachers are encouraged to go to the boys' and girls' basketball games! Students even have dress up days for home games and away games, similar to football season. Unlike football season however, the games occur on different days of the week making it easier to participate in the excitement of basketball season!
This year the girls' basketball team is coached by Matt Crain and assisted by Jennifer Gibbs. Mr. Crain is a P.E and Driver's Ed teacher at Carterville High school,while Mrs. Gibbs teaches Chemistry and Physics. Their previous record last year was an impressive 32-4 (Wins-Losses) and zero ties. They moved on to Regionals and were able to pull off a win against Centralia, but lost to Mater Dei by nine points in Sectionals. Jeniah Thompson, a senior this year stated, "Nashville may our biggest competition in conference this year ". With a numerous amount of fresh faces on the basketball team as well as most of their previous starters, the Girl's Basketball team is looking better than ever. The ladies' first game is next Tuesday against West Frankfort starting at 7:45 pm. 
    Not only are the girls getting hyped up for the basketball season, but the boys are as well. Austin Garbe, a senior on the basketball team said his favorite part of basketball season and stated, "Playing the sport I love while also being able to represent my town." After a rather rough season this past year, the boys are looking to get back onto the court and score some "dubs". The boys' team is coached by Shane Hawkins, a driver education teacher at Carterville High School. Last year the Lion's stats were thirteen wins to nineteen losses. They unfortunately did not make it past the first round of finals and lost to Marion. The boys' team is coached by Shane Hawkins, Quinn Laird, and Nathan Bittle. (The freshman team is coached by David Russell and the JV team is coached by Layne Alexander.) Garbe showed his excitement for the upcoming season by saying, "I am most looking forward to us surprising people this season." The boys are participating in the Pyramid Tournament, and plan to have their first game on November 25 against Collinsville. 
    All students from Carterville High School are highly encouraged to come and cheer on their home team! Carterville Crazies welcomes every high school student in any grade to attend basketball games and show their school pride. In January Carterville is even hosting a "Snowball" or "Whiteout" Dance directly following the game! Even though everyone may be upset that football season is over, basketball season it starting up! 
About the Writer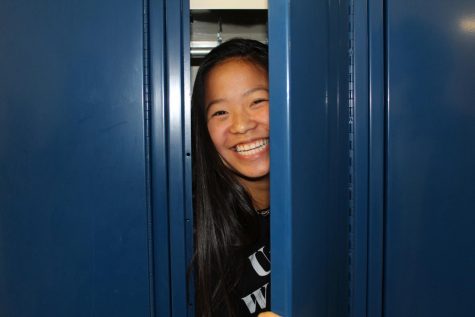 Madison Poshard, Staff Writer
Madison Poshard is a junior at Carterville high school. She enjoys playing soccer and is actively participating in Student Council and Interact Club. Madison...