Enemies of The Lions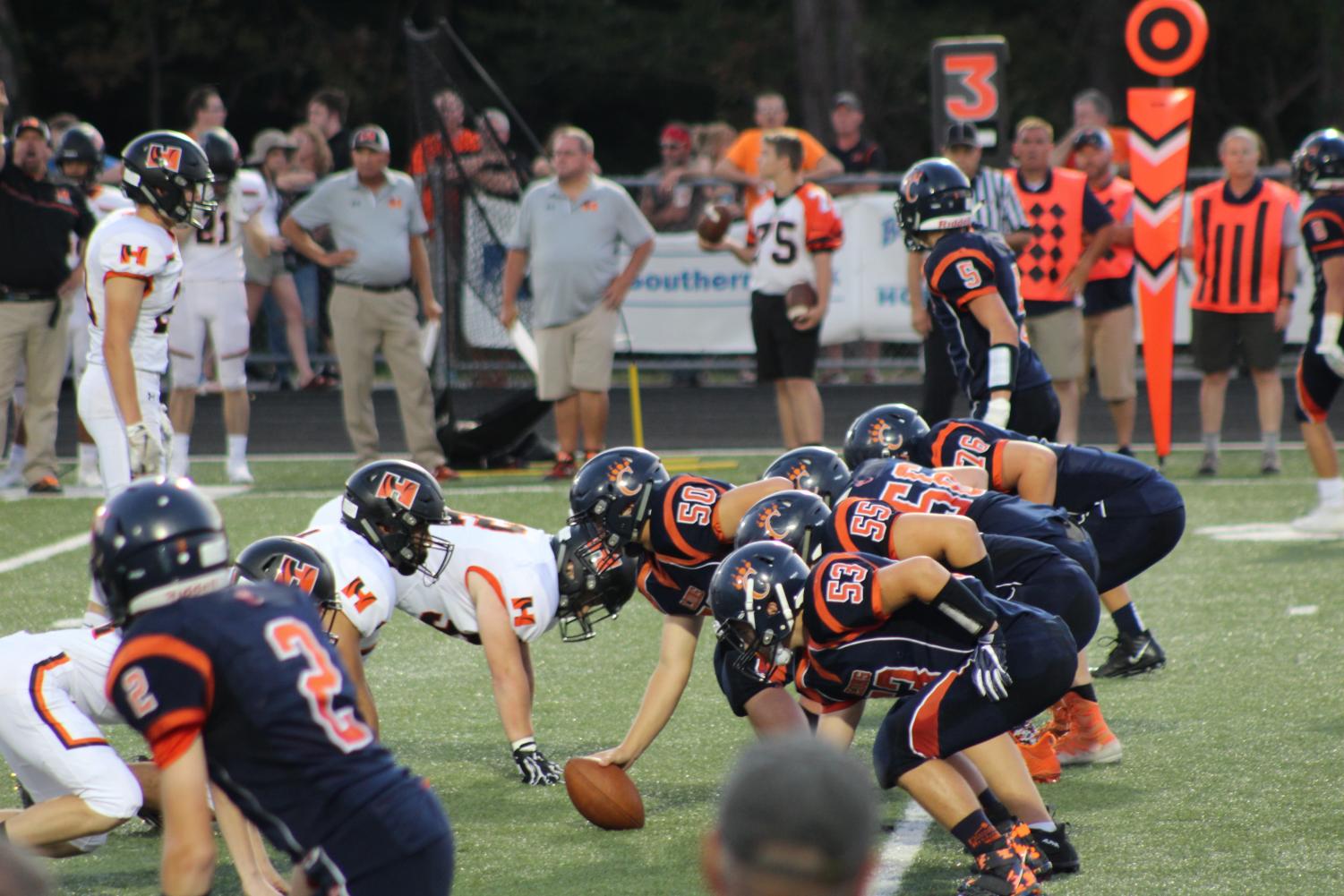 The Varsity football season has started out rough. Perhaps because they're a young team, or maybe the enemies they play. About three weeks ago, in the big cat fight, The Lions came close to the win against the Herrin Tigers. The game ended with a touchdown for the Tigers leaving the final score 28-24.
Townsend Barton, an outside linebacker, moved to Carterville from Eldorado this year. He says, playing for Carterville has been "a lot of fun. The student section is unbelievable and so great to play in front of. I've never seen something like that before." Barton is a starting sophomore. He claims starting as a sophomore is "very exciting." He is looking forward to his next three years here and has been enjoying it so far.
On Friday, September, 20th, the Lions played the DuQuoin Indians. Unfortunately, the very rainy game ended with an Indians win. The final score was 19-49. The Indians have not lost a game yet.
Last week, The Lions played the Anna-Jonesboro Wildcats. A-J's homecoming played out well for the Lions, the game ended with a final score of 31-14, The Lions' first win. The Anna-Jonesboro Wildcats have lost four out of their five games this season.
The Herrin Tigers starting corner, Cameron Evrard, said the Tigers did not prepare any differently to play the Lions, "it's just a really big match up."  Evrard is a sophomore at Herrin High school, he says starting as a sophomore is "great, as soon as the ball is kicked off all my nerves go away so it's just like I'm playing kids my own age."
The Lions play The Nashville Hornets Friday night at home. The Hornets are undefeated, as of right now. Next Friday, the Lions play the Sparta Bulldogs for their homecoming game. The Bulldogs have lost four out of five games, winning against Pinckneyville. On Friday, October 18th, The Lions will play the Pinckneyville Panthers, at Pinckneyville high school. The Panthers have not won a game yet.
Our Lions have been working hard to improve their playing skills, preparing for future games and hopefully winning some more before the season is over.