A Season of Success
The track season is coming to a close for the many talented runners at Carterville High School. Both the girls and boys teams have had successful seasons with impressive records.
The highlight of the girls' team so far this season was at their West Frankfort meet on April 11th where they received first place among the area teams. Another successful meet for the girls was their home meet on April 6th where they received third place.
Junior Madison Fleege has had a very successful season so far. Madison has had PRs (personal records) in both her 4 by 100-meter race relay with a time of 51 seconds along with her 4 by 400-meter race relay with a time of 4:20.
The girls' team has a few runners with a chance of qualifying for state this year. Those runners being Junior Megan Barton and Senior Bethany Akinduro. Sectionals are Thursday, May 9th, and we are wishing the best of luck to Megan and Bethany.
A possible junior qualifying for state is Megan Barton. When asked about her season overall, Megan expressed, "It's been good but could be better." When questioned about her favorite memory so far this season, Megan replied by saying, "My favorite memory was me almost clearing 5'6 in the high jump".
The boys' team has also been successful this season, they have worked hard and have made many improvements this season. The boys' team is also experiencing a new yet familiar face as their coach this season. Coach Jacob Towers has shifted from coaching on the football field in the fall to coaching the boys' track team this spring.
Additionally, Junior Chris Battiste has had a successful season full of improvements. When asked about his season so far, he replied by saying, "My season has been decent so far, I've improved a lot from last season, my best meet was our meet at West Frankfort on March 19th where I ran a PR of 11.26 for the 2 mile and came in first."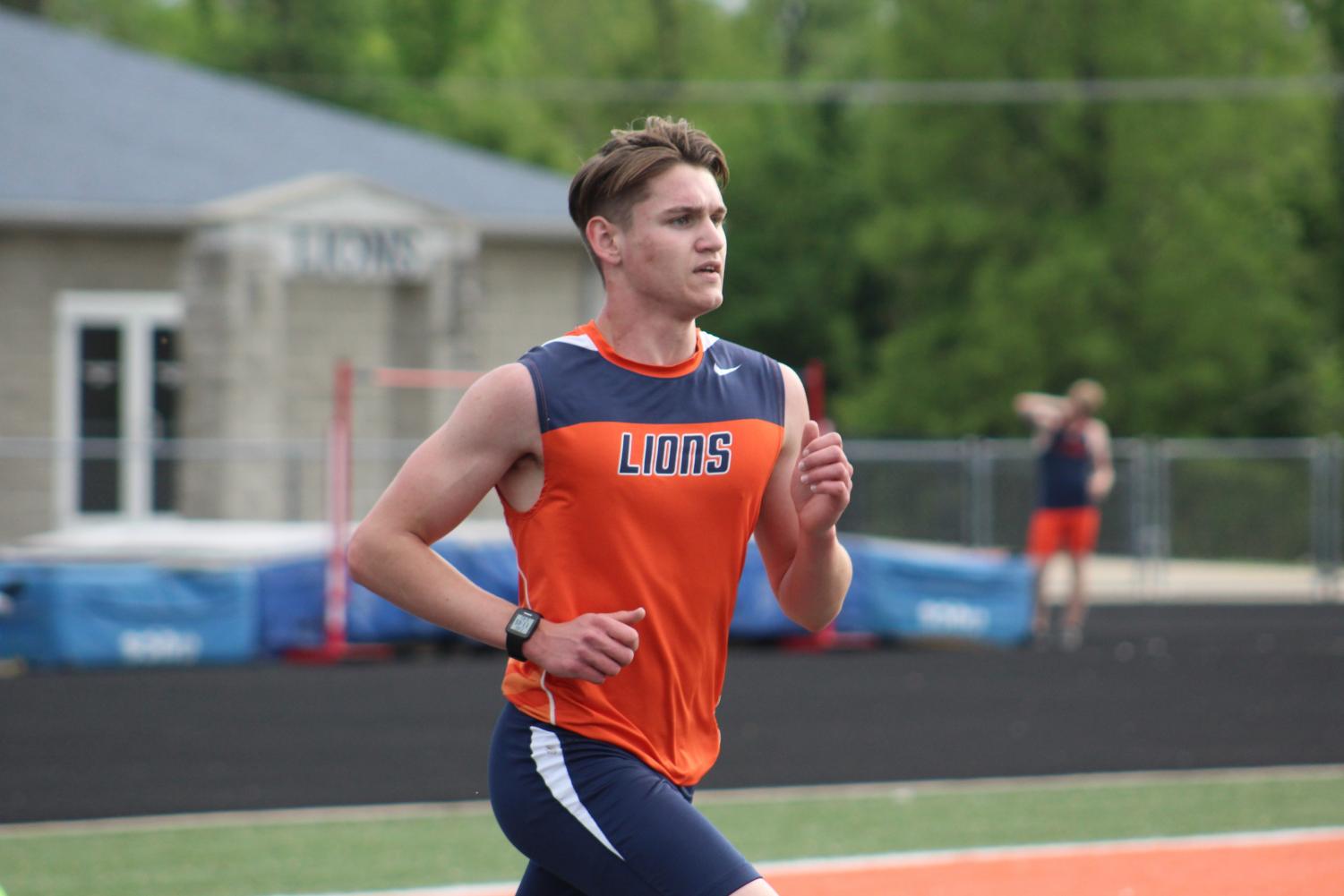 Overall, both teams have had successful seasons and we wish both teams the best of luck with sectionals this Thursday and hope to see some Carterville runners at state this year.