Crazy Rich Asians, a "Crazy Rich" Success
Hang on for a minute...we're trying to find some more stories you might like.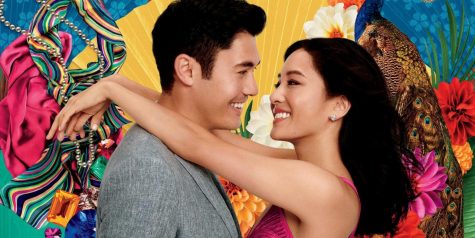 Over the summer, several blockbusters such as Avengers: Infinity War and The Incredibles have received massive success. However, many indie films have been receiving just as much praise, if not more. One movie in particular that many people have been talking about is Crazy Rich Asians. The film takes place in the present day and follows NYU Professor Rachel Chu, who flies to Singapore with her boyfriend, Nick Young, for his best friend's wedding.
However, this trip winds up a little different than she might expect. She soon learns that Nick's family is among the richest in all of Singapore. The Youngs, being an incredibly wealthy family, cause a large disparity between their lifestyle and Rachael's. This leads to conflict between Rachel and Nick's mother, who is very disapproving of the "outsider".
Crazy Rich Asians is a romantic comedy that was released on August 15th, 2018. It's based on the novel written by Kevin Kwan. The film is directed by Jon M. Chu and had a budget of 30 million dollars. It stars Constance Wu as Rachel Chu and Henry Golding as Nick Young. So far, the film has grossed a total of $143, 940, 284. According to an article by the Rolling Stone, it is "the first non-period studio film to feature an all-Asian cast since 1993's The Joy Luck Club." The film currently holds a prestigious 93% on Rotten Tomatoes, a highly acclaimed critic website, but does it live up to the novel?
"I read the book before the movie and was very excited to see how the characters and plot line would come to life. I was not at all disappointed with the characters, writing, and cinematography. I would highly recommend the book and the movie," says senior Morgan Bueza with her thoughts on the film.
Crazy Rich Asians lives up to the both the critics' and the audience's consensus, as well as adding a fresh take on the "rom-com" genre. The cinematography is wonderful, adding a splash of color into almost every scene, highlighting Chinese culture and the whimsical nature of the film. The casting was chosen extremely well. Henry Golding and Constance Wu's chemistry on screen feels real and alive, as though the actor's themselves have a relationship of their own. Awkwafina, musician and actress, and her fictional family in the movie act as an outstanding comedic relief. Every time they appear on screen you're due for a laugh. Michelle Yeoh shines as Nick's mother, whose presence is extremely domineering, causing tension with every appearance. Jon M. Chu masterfully directs the movie with a strong blend of comedy mixed throughout, but also leaving moments of drama and seriousness.
What's very prevalent is the highlighted Chinese culture, more than just the setting. Practices and styles are colorfully implemented in each scene. A part of this culture is shown especially through the strong theme of family and doing what parents find best for their children. Crazy Rich Asians is just as much of a comedy as it is romance, both genres walking hand in hand. There are plenty of moments that embrace Nick's and Rachel's relationship and elevate it to feel more special to the audience. There are no dull moments in the film, it's either making you laugh, or feel sympathy and love for these characters. Overall, it's an amazing experience for the viewer.
"I found it to be very enjoyable and engaging" said Junior Benjamin Konvalinka when asked about his thoughts on the movie.
This movie is a knockout and is already greenlit for a sequel as an adaptation of the second novel in the trilogy. Many viewers are excited to see what's in store!
Photo contributed by:
http://www.digitalspy.com/movies/feature/a865363/crazy-rich-asians-2-china-rich-girlfriend-release-date-plot-cast-2nd-book/
Contribution by:
https://www.rollingstone.com/movies/movie-features/10-things-we-learned-from-summer-movie-season-2018-715053/
About the Writer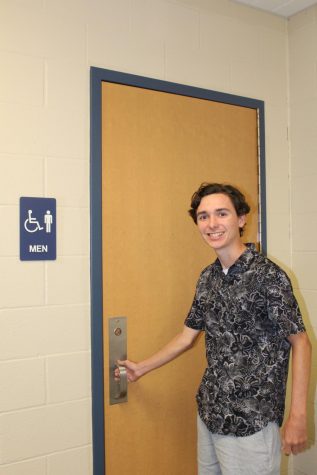 Dylan Gossett, Staff Writer
Dylan Gossett is a senior at Carterville High School. He is a member of Student Leadership Council, Interact Club, Youth and Government, as well as the...