Homecoming is a very busy week for everyone at Carterville High School and there are many events that are overlooked by some such as the parade. One major part of Homecoming Week is parade day. This is when the grades and clubs can make floats to represent them as a group and show off the community they have created within Carterville High School. 
This year's parade included a float for each grade, Cross Country, Band, Dance, Cheer, Color Guard, Boys Soccer, Boys Golf, Girls Golf, Volleyball, Freshman and Varsity Football, HOSA, FCCLA, STUCO, Interact, Art Club, as well as the queen candidates. One float that stood out was the art club. For their float, they featured multiple crucial materials for making art, such as crayons, pencils, and even a watercolor set. 
Art Club president, and senior, Rylan Scott said, "We already had some of our props made, like a giant pencil and an Art Club sign, but most of it is new. We redid our giant paint can, made huge crayons, a huge eraser, a huge watercolor set, and printed shirts for those walking in the parade. It's been pretty busy. We had a couple of setbacks, but nothing detrimental to any of our work."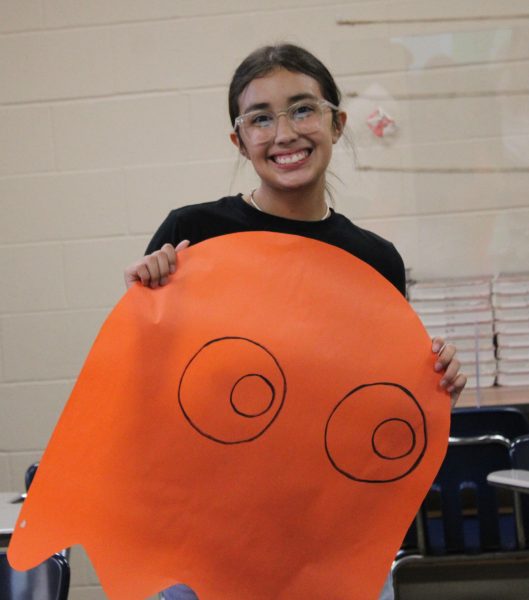 One important piece of advice for any participant in the parade is to remember to save enough candy for the whole parade. Freshman Nolan DeMello said, "My main advice [for being in the parade] would be to not give out too much candy. We were giving a lot of candy to the kids at the start of the parade, so by the time we reached the middle, we were almost out."
Sophomore Macie Clark also said, "I ran out of candy towards the middle of the parade, so I felt kind of bad for the CIS students."
The Homecoming parade was a major success this year, even if they struggled with building and preparing for the parade. However, all of the floats can proudly say they came out the other end successfully.