Finally Home: Carterville,IL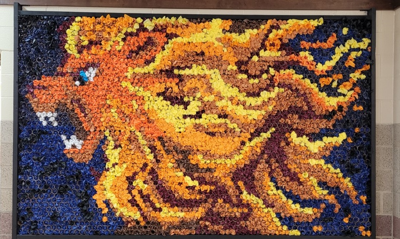 Carterville is a place that everyone can call home, but for some of our students, it has not always been home for them. Carterville High School is lucky enough to have students that come from all over, some may only be a couple of towns away, but some come from across the world.
Students like senior Cosmo Gustavson, who used to live in Carterville as a child but moved away, is now able to finish out his high school career in his hometown. After moving to Orangeville, Illinois at the age of 9, Gustavson has officially returned to Carterville. Eight years ago when he packed up his life here, he recalls the feeling of sadness to leave the only place that he ever called home.  
Gustavson remembers the day he found out he was moving back, saying "Coming back to Carterville was a bit of a surprise for me because my circumstances then were that I would come back to Carterville in order to visit my dad. During my last visit with my dad, I found out towards the end that I would be staying in Carterville instead of going back like usual. I was really relieved because I did not like living in Orangeville." While Gustavson does not remember much about his childhood here, he is looking forward to making new memories.   
Other students like sophomore Keith Layson, moved to Carteville from a different country. Layson was born in Kuwait, a country in the Middle East, but grew up right outside of Ontario, Canada. Moving here just three years ago, Layson states that the adjustment was "really easy due to the similarities between Canada and the U.S.," and he claims he couldn't have done it without the "kindness and open arms from everyone in Carterville." 
It is not every day that students get to meet someone who has grown up in a completely different place with a new and unique culture. While CHS students come from all walks of life, it is always interesting to learn about someone who grew up on the other side of the globe. This year CHS received a new student all the way from Kerala, India. Edwin Thomas recently moved to Carterville from his small village that he was born and raised in his entire life. 
Moving comes along a lot of learning curves, especially when you are moving from a different continent. Thomas finds that the most interesting learning curve that he has acquired from moving to Carterville is "learning new culture and different education styles." When talking about the Indian education system, he explains, "Usually in our country, there is a lot more to study and it's kind of a tough syllabus. In our country, we did not have a type of grading system by points, and we didn't have many assignments either. But now, I am fond of doing assignments." 
Carterville is home to whoever wants to call it theirs; at CHS there is a variety of students from all backgrounds. No matter where you come from, there is always something Carterville High School students have in common with one another. At the end of the day they are all family, and they will always be Lions.