Meet the Teachers 2020
The 2020 school year has brought several uncertainties along with several new faces added to the CHS Faculty and Staff. Each department welcomed an addition to their team. Tiffiani Emery joined the Math team, Krystal Emrick teaches Physical Education, Reid Cure joined the English department, Nathan Emrick joined the History team, and Angela Zier joined the Science department. 
Mrs. Emrick taught at Carbondale Community High School for 7 years before coming to Carterville. She teaches Personal Fitness and Traditional PE. Mrs. Emrick says, "The students, faculty and the entire community have been incredible and so welcoming. Carterville High School has an amazing academic reputation in Southern Illinois and I am so excited to be a part of the tradition here." Mrs. Emrick is also the assistant coach for the girls basketball team and is a leader for Fellowship of Christian Athletes. Mrs. Emrick loves to sing and play guitar, is active in her local church, loves eating Quartros pizza and watching Cardinals Baseball. 
Mr. Emrick teaches US History and a new class for freshmen, LEAD (Lead Empower and Development), a class which will hopefully help develop more leadership and character within the student body. Before he and his family relocated to Carterville, he taught at Cobden High School for twelve years. Mr. Emrick is the new head volleyball coach and is a leader for Fellowship of Christian Athletes along with his wife. Mr Emrick states, "It has been so fun getting to know so many new people including all the students I get to teach. Everyone has been so welcoming and it has been an easy adjustment for my entire family." Outside of school, Mr. Emrick loves to play golf with his son and is finishing up his Master's Degree in Administration. Mr. Emrick also enjoys watching sports and "The Office".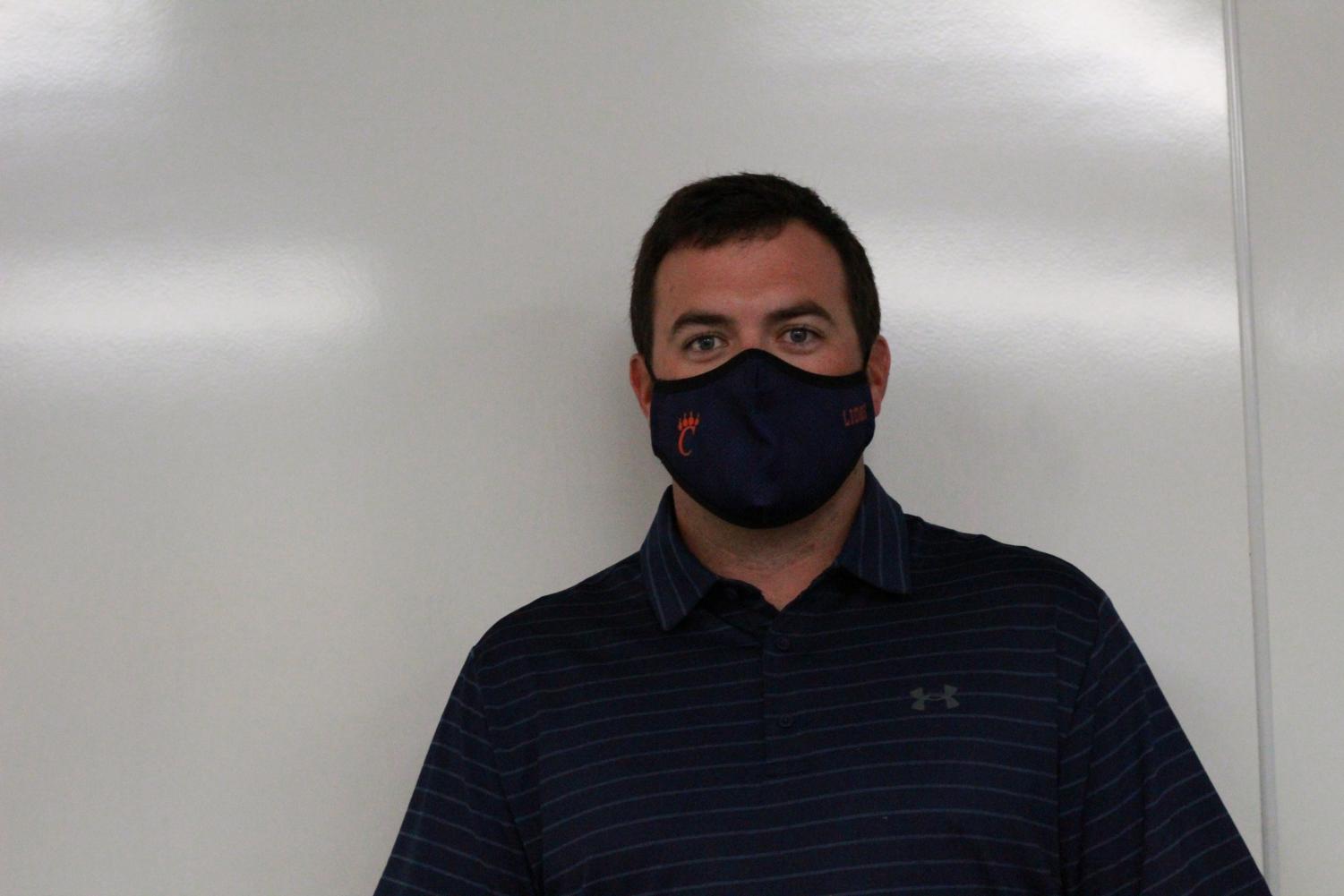 Mr. Cure teaches English at Carterville High school. Before moving to CUSD#5, Mr. Cure was a teacher's aid and the Athletic Director at Elverado High School for three years. Mr. Cure's wife has taught in the Carterville District since 2015. Mr. Cure told us about his experience at Carterville in an emailed interview by saying, "So far my experience here has been atypical with the change to our normal routines, but greatly hospitable. I've been able able to jump in with warm welcomes from both the students and staff." Mr. Cure is from Dallas, Texas and played college baseball at Missouri Baptist University.
Miss Emery is a 2011 Carterville High School graduate. Miss Emery has been teaching for 6 years. She teaches Algebra 1, Advanced Geometry and Pre-Calculus. Before returning to Carterville this summer, Miss Emery taught at Seymour High School in Indiana. Miss Emery has loved being home again: "It's been fun to meet new people and reconnect with former teachers. Even though we aren't all together like we normally would be, the culture of the community at CHS is just as I remember it to be. I wouldn't want to be anywhere else!" Miss Emery loves traveling the world any chance she gets and even though she loved her time living out of state, she is so excited to be back to the place she has always called home.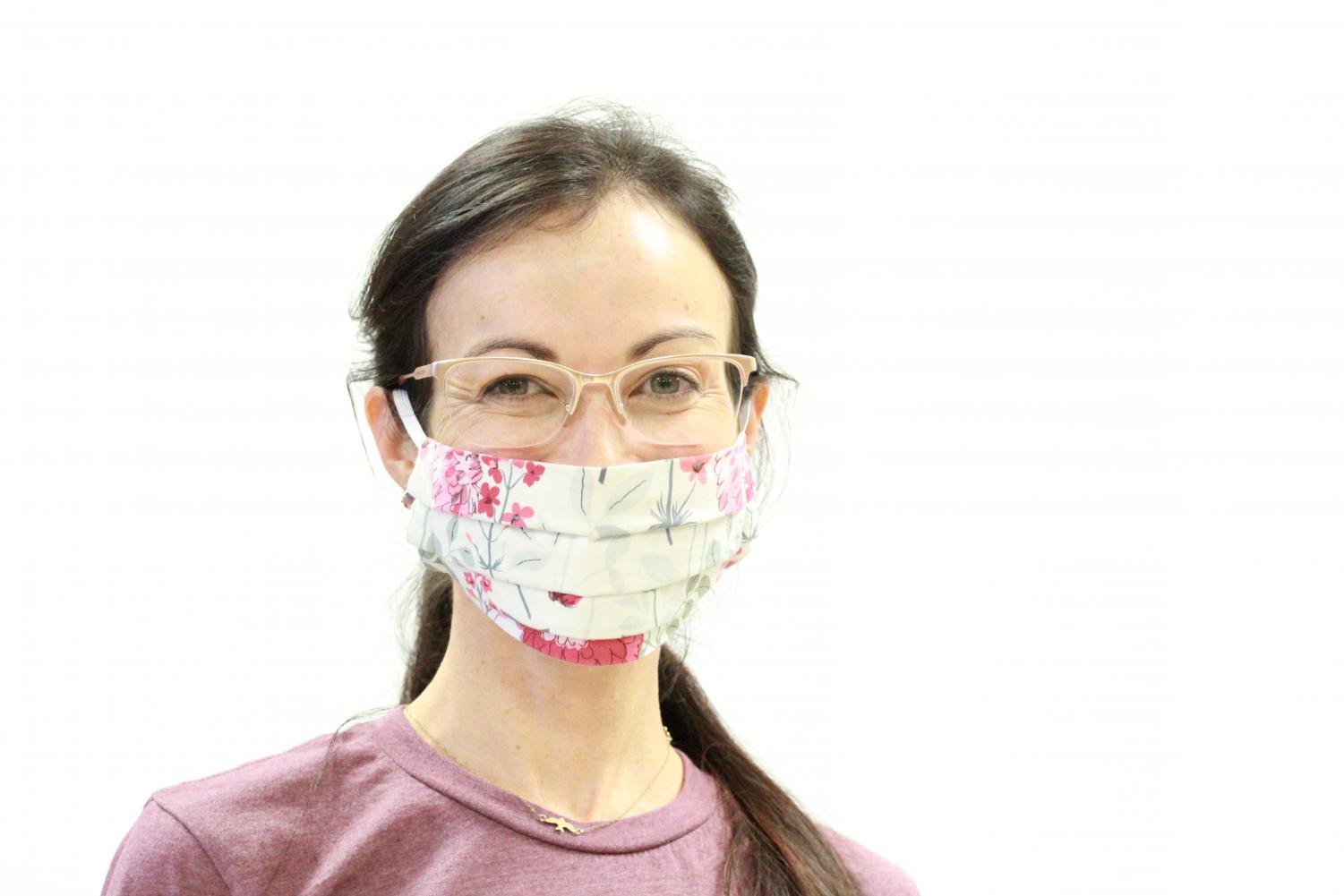 Mrs. Zier grew up in Austin, Texas and attended Texas A&M for her undergraduate degree. Before moving to Carterville, Mrs. Zier lived near Tampa, Florida. Mrs. Zier has been teaching science since 2010 and has taught at several community colleges in various states. Mrs. Zier is very happy to be at Carterville and told us a little bit about the feedback she received about moving here, "Anytime I mentioned CUSD#5 or CHS to someone they always had such wonderful things to say about the district! My students have been working hard in all my classes and have been opened-minded about learning and practicing new skills." Mrs. Zier has a son, Theron, in kindergarten at Tri-C and German Shepherd named "Jasmine." 
 Over the years, CHS has alway loved welcoming new teachers and inviting them into our schools. Welcoming staff members into our district is a way to let students find more ways to thrive in the classroom. CHS is thrilled to have these new faces working tirelessly to educate our community this year!