2020: The Year Exams Were Cancelled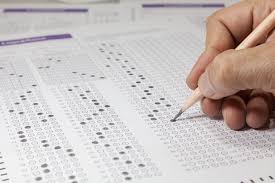 COVID-19 has affected many people from going about in their daily lives. Schools and AP exams have been cancelled. With schools going online to College Board cancelling tests and revising a plan for how AP students and juniors will be taking tests, many students are stressed and happy about the outcomes. Two big changes for students, especially juniors, is the cancellation of the SAT exam and the APUSH exam. 
Juniors from around Illinois were supposed to take their SAT exam on April 14th. However, due to the ongoing situation with the growing pandemic, College Board has decided to cancel SAT exams until June 6th. Although they set up different dates for the SAT, many students do not plan on taking it on the initial date.     
When asked about how he felt about not taking the SAT this month, Tyler Stritzel (11) said, "There's definitely pros and cons to it. I would say personally I had already planned on taking it again because I don't feel fully prepared so I'm not too upset about it. I would have liked to take it though just to get feedback and see how much I needed to improve. A decent amount of colleges are not requiring standardized test scores though so that will be a relief for a lot of students I think. I personally plan to take the SAT in August." 
Additionally, Daniel Shao (11) responded back with, "For the fact that I've already taken it twice, it doesn't really bother me even though I need at least a 1400."
Although it may seem like a setback for many students and their future college choice, some states are not requiring SAT/ACT results for 2020-2021 students who will be applying for college next year (EdSource). When hearing about this news, Annabelle Barnstable (11) said, "I think for some students who do not test well, it could be a blessing and help them achieve more than what they thought they could. But for other students who were relying on their test grade to get them into a prestigious school, it could really damage their chances of getting into colleges compared to others around the country."
Along with the SAT, the APUSH exam that was set to be taken on Friday, May 8th, has been cancelled. College Board has changed the date for when the APUSH test shall be taken and what the guidelines are for taking the test. 
Students have the option to take the online exam which consists of one or two free response questions that students have 45 minutes to complete. However, what is new for this year's AP tests is that it will be open book/open notes. 
Although these cancellations have brought more stress towards students, many are taking advantage of their extra free time. From exploring new and different hobbies to continuously studying through e-learning, many students are grateful for this opportunity. Nathan Mickey (11) expressed his excitement for the extended break by saying, "I feel great about it! Due to the extended break we are getting, I've been able to do a lot more. I was able to build a PC and now with all the free time that I have, I play new games on it." 
Juniors, in this case, are grateful for the extra time that they have and the new revisions that College Board has made for many APUSH students. 
About the Writer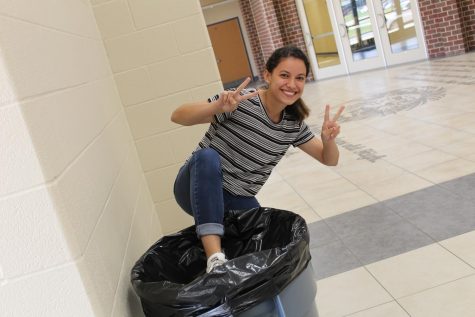 Rose Mercader, Staff Writer
Rose is a senior at the high school. Although she is considered a short person, she does not like people pointing that out about her because she considers...