Springing Into A New Season of Spring Sports
Spring is on its way, bringing the start to not only a new season of weather, but also a new season of sports. At Carterville High School, there are several sports that start in the spring such as track and field, baseball, softball, and soccer. All students have the opportunity to join a sport with workouts already in session for the season.
Last year was a rewarding season for many track athletes running, jumping, or hurdling during track and field. Alicia Doyle (10) and Megan Barton (12) both ranked in Carterville's top 100 meter dash, earning a 2nd and 3rd place in the High School Track Record. Both are multi-sport athletes who participate in basketball as well. Among the many track athletes, Ashley Beasley (12) states, "I am sad that this is my last year, but I'm hoping to improve my personal record in the triple jump." She also runs the 100m dash.
In the previous season, the Lions' baseball team finished their season with a 20-8 record coming short only 4 runs of a victory over Carbondale in their playoff game on May 25th.The final score was 13-10. By the end of their season, they ranked 23rd in their class (2A). Coached by Bobby Jackson, the boys are looking forward to what they hope to be a successful season. Graham Dynis (11) says his favorite part of the season is improving "the chemistry between the team."
Similar to the baseball team, the girls' softball team finished with a winning season of 16-15. Coached by Will Capie, who is also a P.E. teacher at Tri-C Elementary, and several others the ladies moved on to playoffs and lost to Massac at a similar score of 13-10. Leaving behind a great path for future girls to follow in, McKenzie Rogman, previous senior signed with Southwestern Illinois College. Adding to the softball team's success, senior Abbey Crain signed for John A. Logan to continue her future in sports. Scoring 161 runs in the Lions' previous season, the ladies are anxious to get out onto the field and play. 
Lastly but not certainly not least, the Carterville-Herrin girls' soccer team is beginning to start up. These ladies finished with a winning record of 8 wins, 6 losses, and 2 draws. For the first time ever since the soccer program started, the team was able to win a postseason game over Mt. Vernon to play Marion. Audri Strothman (10) a starting varsity player for the girls soccer team says, "The hardest challenge this year will probably be Murphysporo, if we play them in regionals." Unfortunately the girls lost to Marion ending their 2019 season.
Carterville High School offers a variety of spring sports for students of all talents. Students are encouraged to attend as many games and meets as possible to cheer on their fellow peers. The Lions are ready for another exciting year of spring sports, and are already preparing for the upcoming seasons. 
About the Writer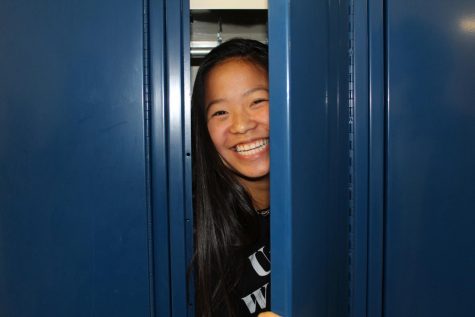 Madison Poshard, Staff Writer
Madison Poshard is a junior at Carterville high school. She enjoys playing soccer and is actively participating in Student Council and Interact Club. Madison...