Class of 2021: Making It Through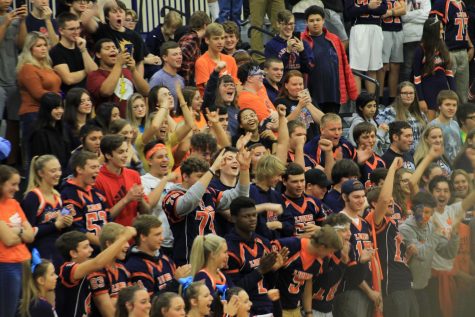 The class of 2021 is wrapping up their junior year and preparing for their final round of high school. With the year of 2019 coming to a close, multiple people made resolutions for their personal life, but what are their goals for the start of their senior year? They have made it over halfway already and will now be going into what will be known as their last and final year of schooling at Carterville High School. Some prepare to end the year hard by cracking down on these final grades while others are taking a more relaxed approach. 
Many seniors have gone more in the direction of being more involved and taking more leisure  classes to have the least amount of stress possible, especially before going into college classes. Some are still trying to rack up a few more credits for their transcript so they feel prepared when applying to the colleges they wish to attend.
Mikey Null is apart of the class of 2021 and is hoping to be more involved in school, but still achieve the best grades he can. Nulls stated, "as always, grades come first so the never-ending goal is to keep those as high as possible. However, I also strive to achieve in other activities such as bowling or band. Along with these things, I would love to become more involved in clubs, in which I will probably join more of to ensure that my high school experience is as rounded as possible."Like Null, multiple juniors are like this with their goals. They are trying to create the perfect high school experience by becoming more involved in school activities, such as clubs and sports. 
Annika Henson, another member of the class of 2021, has a similar goal like Null. Henson shared her opinions on her goals she has for this year. Henson stated, "one of my main goals is to finish this year strong with great grades and a strong SAT score. By starting senior year, I want to get ahead of myself and take some classes of what I am going to major in. I won't exactly be taking it easy my senior year but I will have a good set up while I start college." As some class members try and go more of an easier route, some are still trying to prepare for their upcoming schooling.
As the new year has started, we slowly begin to prepare for what challenges we must face. The class of 2021 will now be ending their junior year and entering their last. While some students have different goals on how they are going to spend it, they are trying to achieve the best high school experience possible. Wishing the best to the junior class as they begin to prepare for their final year.