Carterville Goes Crazy for School Spirit!
Hang on for a minute...we're trying to find some more stories you might like.
Student sections have become a trend at high school sporting events all around America. This gives students the opportunity to exemplify school spirit while having fun with fellow classmates. The Carterville Crazies have several well known chants that are yelled at certain points during the game. At the starting kickoff the students begin with the classic "Spongebob SquarePants" chant and continue on with ones such as: "We Fight," "Put It In," and "You Can't Do That." Throughout this act, the football players become hyped with support and encouragement as they play the game. Varsity football player Haden Vaughn said, "The cheering really helps us keep our heads up and get focused on winning and having an enjoyable time." 
If you want to become a part of the student section there is a specific set of criteria you need to dress up with the theme and always cheer as loud as you can!
Each week there is a new theme to participate in dressing up as. Previous Friday night lights have included themes such as neon, camo, and American gear. Dressing up is a fun and creative way to add humor, while catching the opposing team's attention.
We hope to catch you next time in the Crazies cheering loud and proud!
Follow the Crazies on Instagram @cartervillecrazies and Twitter @chs_crazies16
About the Writer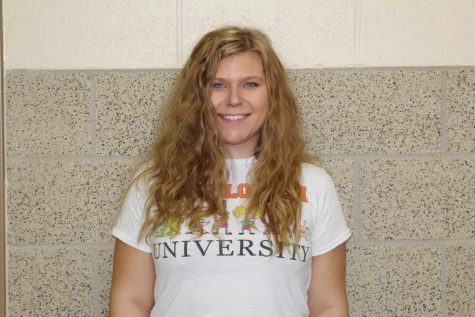 Ryley Bisaillon, Staff Writer
Ryley Bisaillon is a Senior at Carterville High School. She is outgoing, artistic, and enjoys hanging out with her friends. Ryley's laugh is extremely...