P. S. This is a Book Review
Hang on for a minute...we're trying to find some more stories you might like.
P. S. This is a Book Review
By Taylor Wallace
Jenny Han's New York Times Best Seller, To All The Boys I've Loved Before, hit Netflix as a feature film on August 16, 2018. Since its release, the movie has taken the world by storm, one love letter at a time. In the continuation of Lara Jean and Peter's story, P.S I Still Love You, the characters begin to face the waters of high school as a real couple: the good, the bad, and the ugly. In true Lara Jean and Peter style, a new contract is created.
"Lara Jean and Peter's new contract :
Peter will not be more than five minutes late.

Lara Jean will not make Peter do crafts of any kind.

Peter doesn't have to call Lara Jean before he goes to bed at night. But he can if he feels like it.

Lara Jean will only go to parties if she feels like it.

Peter will give Lara Jean rides whenever she wants.

Lara Jean and Peter will always tell each other the truth."
But when someone from Lara Jean's past returns to try to sweep her off her feet, she doesn't know what she feels. Is it possible to be in love with two boys at the same time? Secrets are shared, fights are inevitable, and relationships are tested. After all, it's like Peter asked, "Are you planning on breaking my heart, Covey?"
As a lover of teen fiction and romance, I recommend P.S. I Love You to anyone who likes the mushy gushy-ness of a romance novel. Jenny Han is an exceptional writer, who has won multiple awards for her works. P.S I Still Love You is a story that will make you laugh, smile, cringe, and possibly cry as you flip through its pages. The book is relatable to any high school student facing the newness of dating and shows a quirky tale of a girl growing up in a setting much like our own. So, if any of this interests you, stop by the library or bookstore and get to reading! You won't regret it!
For more information on New York Times Bestselling Author Jenny Han: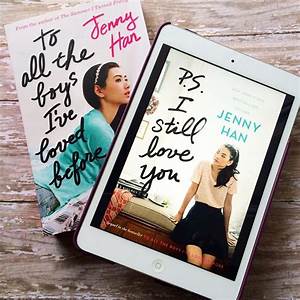 About the Writer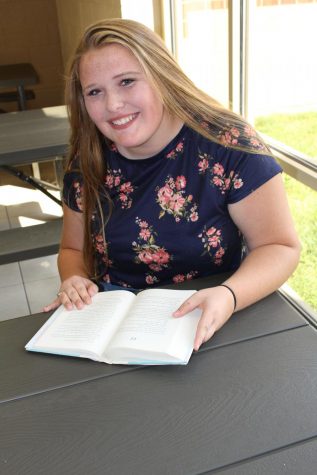 Taylor Wallace, Staff Writer
"I never look back darling. It distracts me from the now." -Edna Mode

Junior Taylor Wallace can often be found expressing herself through Disney...