March MADness
Hang on for a minute...we're trying to find some more stories you might like.
Everyone's favorite time of the year, the Men's NCAA Basketball Tournament. The games began on March 13th and ended on April 2nd. There were multiple upsets that occurred this year that have never happened before in NCAA history. No one saw No. 1 Seed Xavier losing to No. 9 Seed Florida State. The biggest upset was No. 1 Virginia losing to No. 16 UMBC.  A sixteen ranked team has never beat a number one ranked team, ever! Millions of brackets were busted after these games. The Final Four included Michigan, Villanova, Loyola-Chicago, and Kansas. Loyola-Chicago is in the Missouri Valley Conference, the same as our local school, SIU. Michigan played Loyola-Chicago while Villanova played Kansas in the two final four games on March 31st. Michigan defeated Loyola-Chicago with a score of 69-57. Villanova won their ticket to the championship game, beating Kansas with a score of 95-79. The championship game took place on April 2nd at 8:20 P.M. between Villanova and Michigan. Villanova defeated Michigan 79-62. The game kept everyone on their feet! March Madness is always an exciting way to have friendly competitions and watch great college basketball teams go head to head.
About the Writer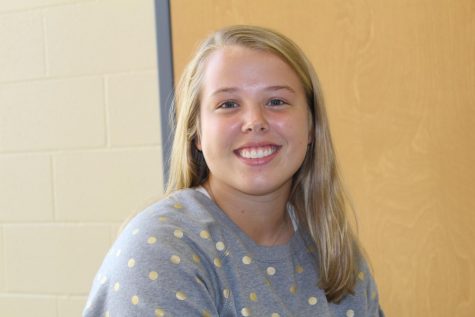 Mckenzie Rogman, Sports Editor
"Don't let fear tear you down." A senior at Cartervillle High School, she loves to participate in sports and other activities. She spends most of her time...