The U.S. and the Winter Olympics: An Overview
Every four years, diplomats and leaders from countries across the world gather in a snowy place to watch a fantastic competition of athleticism and sport also known as the Winter olympics. Tensions were high, emotions ran hot, and competition was strong. The country with the highest number of medals was Norway with 39. Following was Germany with 31, Canada with 29, and finally, the United States with 23.
Last February, the Winters Olympics was in Pyeongchang, South Korea. The United States won an impressive 23 medals, 9 of which were gold. As amazing as that is, some are disappointed. An article on The Atlantic stated, "when you look strictly at the numbers, it's been a disappointing 2018 Winter Olympics for the United States." Still, despite the disappointing number of medals, there were many groundbreaking moments this year. For the first time in twenty years, the number of American women that won medals was larger than the number of men. Chloe Kim won a gold medal in the women's halfpipe at only 17 years old. The U.S. women's hockey team beat their rival, Canada, and the men's curling team won their first ever gold against Sweden.
At CHS, The Olympics were a topic of great debate and excitement. "[The] …halfpipe [was my favorite sport] because the tricks they can do… they can go three times around or upside down and not fall!" says CHS student Angel Lepinske. Snowboarding, on the other hand, is a favorite for Junior Annika Jansen, who has "personal experience" with the sport. "I only went once, but it was really fun." The Olympics might not have been as many hoped, but it was still a fantastic form of entertainment, sportsmanship, and athleticism that everyone can enjoy.
Stats:
The United States won 9 Gold, 8 Silver, and 6 Bronze.

The United States won a total of 23 medals.

23 is the lowest number of medals the United States has won in the Winter Olympics since the 1998 Nagano Games.

The United States placed fourth regarding number of medals.
United States Medal Winning Athletes
Snowboard
Shaun White

Men Halfpipe:

Gold

Chloe Kim

Women Halfpipe: 

Gold

Red Gerard

Men Slopestyle: 

Gold

Jamie Anderson

Women Slopestyle: 

Gold

Kyle Mack

Men Big Air: 

Silver

Jamie Anderson

Women Big Air:

Silver

Arielle Gold

Women Halfpipe:

Bronze
Freestyle Skiing
David Wise

Men Halfpipe:

Gold

Alex Ferreira

Men Halfpipe:

Silver

Nicholas Goepper

Men Slopestyle:

Silver

Brita Sigourney

Women Halfpipe:

Bronze
Alpine Skiing
Mikaela Shiffrin

Women Giant Slalom:

Gold

Mikaela Shiffrin

Women Alpine Combined:

Silver

Lindsey Vonn

Women Downhill:

Bronze
Cross Country Skiing
United States

Women Team Sprint Freestyle:

Gold
Curling
United States

Men Team:

Gold
Ice Hockey
United States

Women Team:

Gold
Bobsleigh
United States

Women 2-Men Competition:

Silver
Luge
Chris Mazdzer

Men Single:

Silver
Short Track
John-Henry Krueger

Men 1000m:

Silver
Figure Skating
Shibutani/Shibutani

Mixed Ice Danc:e

Bronze

United States

Women Team Pursuit 6 Laps:

Bronze
All Olympic Sports
ALPINE SKIING
BIATHLON
BOBSLEIGH
CROSS COUNTRY SKIING
CURLING
FIGURE SKATING
FREESTYLE SKIING
ICE HOCKEY
LUGE
NORDIC COMBINED
SHORT TRACK SPEED SKATING
SKELETON
SKI JUMPING
SNOWBOARD
SPEED SKATING
Contributions By:
https://www.teamusa.org/PyeongChang-2018-Olympic-Winter-Games/Results/Medal-Table
https://www.washingtonpost.com/sports/olympics/chloe-kims-coronation-is-complete-as-rising-us-star-wins-halfpipe-gold-in-pyeongchang/2018/02/12/f8c4e56a-105c-11e8-9065-e55346f6de81_story.html?utm_term=.6df12a1168f8
https://www.washingtonpost.com/sports/olympics/with-23-medals-team-usa-falls-short-of-expectations-at-pyeongchang-olympics/2018/02/25/2352ea02-1954-11e8-92c9-376b4fe57ff7_story.html?utm_term=.1db20ef8893f
https://www.npr.org/sections/thetorch/2018/02/24/588477615/u-s-mens-curling-takes-on-sweden-in-the-gold-medal-final
About the Writer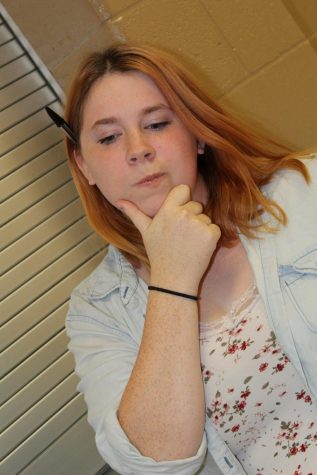 Megan Horner, Editor-In-Chief
Megan Horner is a Senior at Carterville High School. Her hobbies include art, photography, poetry, and literature. She is the Editor of The Sphinx and...