An Apocalyptic Hayride
Hang on for a minute...we're trying to find some more stories you might like.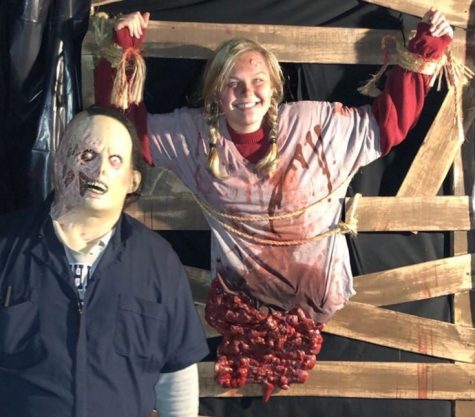 From the nights of October 24th to the 26th Carterville High School Art Club, as well as many other contributors, put on their 37th annual Haunted Hayride at Cannon Park. The participants executed an incredibly scary show that entertained locals of all ages.
"The Art Club participates in the hayride every year," said sophomore Kat Robinson, who is the Art Club president. "It is funded by the Lions Club." The Lions Club is a service club organization that helps raise money for different causes, which are predominantly local. Their goal is to serve the local community and promote the principles of good citizenship and leadership.
Art Club's scene is only one scene out of multiple, which are all put on by different organizations, such as the Carterville Lions Club and local churches. Art Club's theme is different each year. This year, their theme was centered around the living dead. Club members spent weeks practicing special effects makeup and perfecting their costumes, which were made from ragged old clothes. Those young and old in the audience were very frightened by the spooky performance, which was made up of terrifying zombies, the iconic half body tables (which are featured nearly every year), and a multitude of jumpscares. Zombies chased the tractor through the woods, while more of the intimidating creatures were seen reaching for the trailer through a fence.
For those who put on the show, everyone agreed that it was a fun experience, however, many Art Club members commented on the temperature; it was extremely cold and even rained on the last night of the hayride. On that night, the hayride was delayed and eventually ended early due to the frigid conditions. "I was in the half body table," commented freshman Art Club member Gavin Tuggle; "it was very cold, I was freezing." 
Overall, the event was a success. It raised thousands of dollars for the Lions Club, Art Club, and other organizations. It was a very memorable time for the audience, the Art Club members, and all of the other people who helped put on the 2019 Haunted Hayride. Hopefully next year will be as good as this year, possibly even better.
About the Writer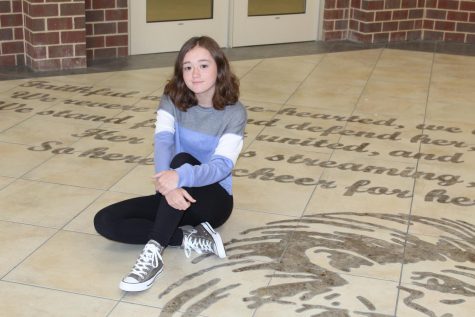 Zoe Howell, Staff Writer
Zoe Howell is a sophomore at Carterville High School. In her free time, she enjoys art, writing, photography, and listening to music. She also loves nature,...