New Beginnings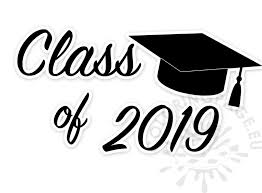 As the school year comes to a close, many of the senior students are excited to say goodbye to Carterville High School and hello to their future. Although their time in high school has been filled with plenty of enjoyable memories, they are ready to venture out into the adult world to find their own success. Whether it is going to a community college, attending an out-of-state university, or even joining the military, each student has an endless amount of possibilities that lie ahead of them.
A community college is a great option if you are a homebody and enjoy the region or if you are trying to shed some weight off of your tuition load. Either way, community college is a respectable choice and many seniors will lean in that direction come this fall.
One senior who decided that community college is the place for them is Alex Richard. Alex is a creative student who has always loved studying English Literature. Alex chose John A. Logan because she has already taken several dual credit classes there and has enjoyed what that school has had to offer her so far.
When asked what she was most excited for, she said, "I really like the fact that I will be done by noon everyday and that I am able to have a student work job in the fitness center of the school as well. Scheduling is a huge change from spending all day at the high school and I'd have to say I'm excited about that." Alex will be majoring in English Education and hopes to be a high school teacher in the future.
Another option available to students is out-of-state universities. These universities are a popular choice amongst seniors because they tend to favor the idea of independence they gain moving away from home. Lily Jones will be a freshman next year at Cornish College of the Arts in Seattle, Washington.
Ever since Lily was a little girl she dreamed of being on Broadway, and now she has the opportunity to make her dreams become her reality. Lily will be studying to get her Bachelor in Fine Arts and Musical Theatre and is excited to be studying at a private academy in a large city.
After asking how this school will help her achieve her goals in the future, she replied, "Getting my BFA at Cornish College of the Arts will help me be a swing on Broadway through the advanced musical classes and the tough training." By attending this out-of-state university, Lily hopes to further her theatrical knowledge and achieve all of her Broadway dreams!
College is not the only option for current high school seniors though. For senior Nick Kralis, his future includes more challenges as he trains for his time in the military. Following in his stepfather's footsteps, Nick plans on joining the United States Army after he graduates.
Although Nick has not always wanted to join the military, during his high school years his mind changed and his interest in the Army grew. Much of his interest was encouraged by his stepdad who was in the United States Army for 23 years. Nick looks up to his stepfather and hopes that in the future he can be as successful in the military as he was.
Within the military there are doubts, but there are also benefits. When asked what he hopes to get out of his time in the U.S. Army, Nick stated, "I am really looking forward to the benefits such as not going to college and being granted an early retirement to enjoy the rest of my life when I return. I also think it will be an interesting experience that will make me a better person when I am finished." Nick says he is looking forward to this experience and will work as hard as he can, just like his stepdad did in his time serving.
There are many options for post high school plans. Whether it is going to college or joining the military, success stems from how hard you work and how badly you want to reach your goals. Carterville High School's graduating class of 2019 has a bright future ahead of them. Remember students, the past cannot be changed, the future is yet in your power.
About the Writer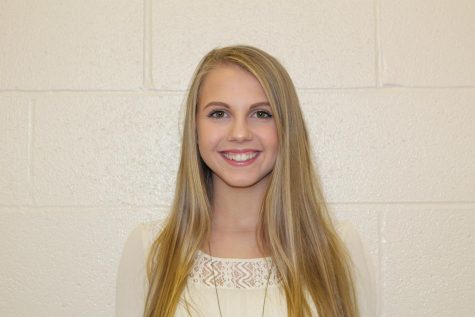 Alexi Swalls, Staff Writer
Alexi is a senior at Carterville High School and is involved in various clubs and sports such as FBLA, FCCLA, Student Council, Volleyball, and Basketball....