ALL IN
Hang on for a minute...we're trying to find some more stories you might like.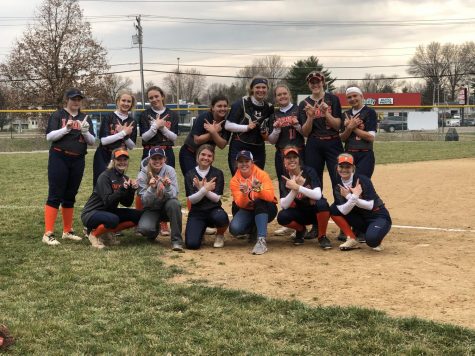 Carterville softball is a program that has been around for many, many years, and it has become known around town for always having successful teams.  This 2019 team has kept up that reputation fairly well. The Lady Lions only have three seniors this year, so the team consists of many underclassmen.  Even though this year's team is young, they have exceeded everyone's expectations so far. The Lady Lions are currently 8-7 on the season, and they have an extremely vigorous schedule.  Success is important to this year's team, but there are other qualities they are striving for Carterville softball to be known for as well.
The Lady Lions came up with four qualities that they want Carterville softball to be known for and their goal is to demonstrate them every day.  The first quality is enthusiasm. Whenever people come to a Carterville softball game, the players are always super loud in the dugout and creating their own energy.  This year's team wants to keep being loud and cheering each other on in the dugout. The second quality is toughness, and the Lady Lions are striving to demonstrate that through how hard they play.  That also ties into the next quality, which is competitiveness. Not only does this year's team want to play hard, but also as best as they can. A competitive team gives everything they have during the whole game, and the Lady Lions want to do the same.  The last and most emphasized quality is family. Winning and success is important to this team, but being a family is more important. The team wants to become very close, since they spend so much time together during the season and support one another no matter what.
In regards to success, two seniors are continuing their softball careers after leaving Carterville softball.  McKenzie Rogman, who is the starting shortstop, will be attending SWIC in Belleville next year. When asked about what her favorite memory from Carterville softball was, she commented, "My favorite memory was when I layed down a bunt at the super sectional game versus Tuscola my freshman year, which brought in the winning run and we got to go to state."  She was also asked about what she was looking forward to most when playing at SWIC and she said, "I am looking forward to playing at the next level and making new friends and memories on a new team, but I will miss the girls I have been playing with since we were little." The second senior, Summer Rains, will be attending SIC in Harrisburg to play at the next level as well.  When asked what she will miss the most about Carterville softball she said, "I'm going to miss how close everyone was and how we all worked together to reach our goals and I'm going to miss how hard it made me work, not just in the sport, but in life too."
After hearing all about the 2019 Lady Lions, make sure to come out and support them at a home game before their season is over.  This team's bond and chemistry is very special, and will be very enjoyable to watch.
About the Writer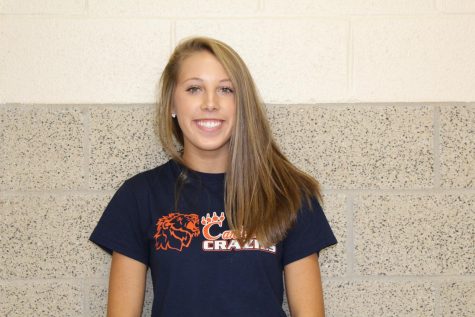 Anna Hartford, Staff Writer
Anna Hartford is a senior at Carterville High School who loves playing volleyball and softball for CHS. She is popularly known as Joseph, with the funny...