Ariana Grande's New Masterpiece
On August 17th, the much anticipated album Sweetener was released. Ariana Grande brought us 15 groundbreaking songs, including God is a woman, no tears left to cry, breathin, and sweetener.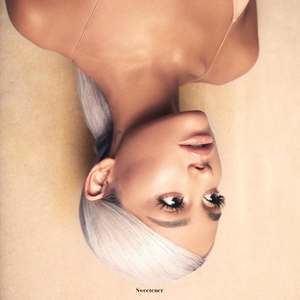 Quickly after the release, the album picked up speed. It has earned much praise for its different style. Something of which we have yet to hear from Miss Grande. It almost seems as if each song has had success in its own way.
Waters weren't always so easy though. When people found out that Sweetener would be released the same day as long time friend Nicki Minaj's album Queen would be, a storm started to brew.  
Many people started to speculate Nicki was trying to squash Ariana's album sales or vise versa. Before anything was able to get too out of hand, Nicki responded denying any ill harm about the due dates, saying "I love this woman. Can't wait for the fans to benefit from all the hard work on both ends. We love your passion. You guys will be very happy. Trust. That's all I'll say."
One thing we can say for sure though, is that Ariana with the help of her co-writer Pharrell Williams, poured her heart out and spared no effort making this album.
Many people have praised this as her best album yet. Ariana herself compared it to her other albums, saying "It's definitely more personal. You know, 'Dangerous Woman' was a grown-up 'My Everything,' and this is a grown up 'Yours Truly."  In other words, each album has been leading up to this one and it is very easy to see.
You can definitely can see how Grande explored topics about her personal life you hadn't seen or heard from her before. This is evident in the song breathin where Ariana opens up about her struggle with anxiety and panic attacks.
She also dedicates a song to new fiance Pete Davidson. The song is titled just that, Pete Davidson. And with a slow-timey hip-hop sound Grande sings a beautiful love letter to her new partner.
One of the most heartbreaking songs is what is said, or more importantly not said, in Grande's Get Well Soon. The song ends at 4:42, but the track includes an additional 40 seconds of silence for the victims of the Manchester bombing back in May of 2017.
Though Grande's work on Sweetener just ended, the effect it will have is going to carry on for generations to come.
Media contributions:
https://www.washingtonpost.com/news/arts-and-entertainment/wp/2018/08/17/ariana-grandes-sweetener-heres-what-you-need-to-know-about-her-new-album/?noredirect=on&utm_term=.789c6361682d
https://www.wmagazine.com/story/ariana-grande-and-nicki-minaj-share-sweetener-and-queen-release-date
Photo contributions:
https://genius.com/Ariana-grande-sweetener-lyrics
About the Writer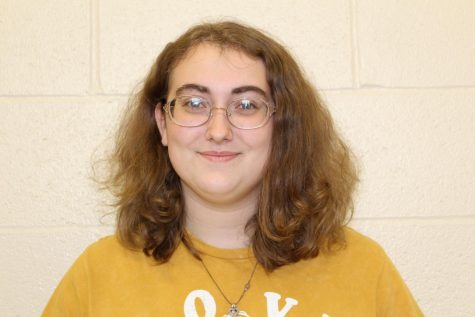 Chelsea Chartrau, Staff Writer
As a Carterville freshman, Chelsea Chartrau is still getting used to things. However, her life seems to be getting better and better each day. She enjoys...