Casas for CASA
Hang on for a minute...we're trying to find some more stories you might like.
This year, our school will once again be participating in the annual Casas for CASA fundraising event at Rent One Park in Marion.  CASA is a non-profit organization based here in Williamson County with the mission to house and guide abused or neglected children in the area. They have organized Casas for CASA, a charity fundraiser, in which nearby schools build a playhouse and compete for the top raffle ticket sales.
This year, our drafting and construction classes at CHS have been planning and building a playhouse under the instruction of Mr.Fleming.  Mr. Fleming has been in charge of our school's playhouses since 1994.  When asked about his favorite part about participating in the event, he said, " I really enjoy being at the sales, and seeing all the playhouses and the excitement.  This year, I am most excited by the fact that we are going with a log cabin design." This is not the first log cabin playhouse our school has created for the event, we have made multiple in the past, which have turned out well for ticket sales.   
The schools in our area who take part in this charity are Carterville, Carbondale, Herrin, Marion, Crab Orchard, and Johnston City.  In reference to the competitive aspect of the event, Mr. Fleming commented, "Our biggest competition would definitely be Herrin, in terms of ticket sales.  To be honest though, all of the schools are typically close, with the one exception of Marion."
The students involved in the creation of the playhouse have shown hard work and dedication, overcoming many obstacles in the design and construction of their final product.  The process, and the event in general, give the students a good experience of working together on a complex project that is unique compared to other construction projects.
About the Writer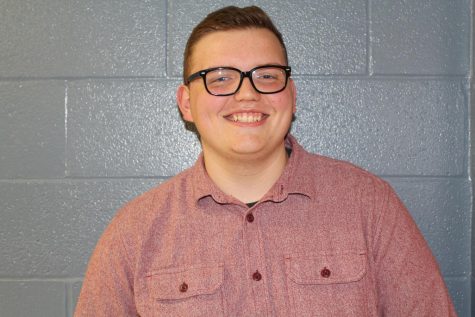 Nathaniel Alexander, staff writer
Nathaniel is a junior in high school. His life currently is consumed by studying for AP US History, memes, and watching the office on a constant loop on...