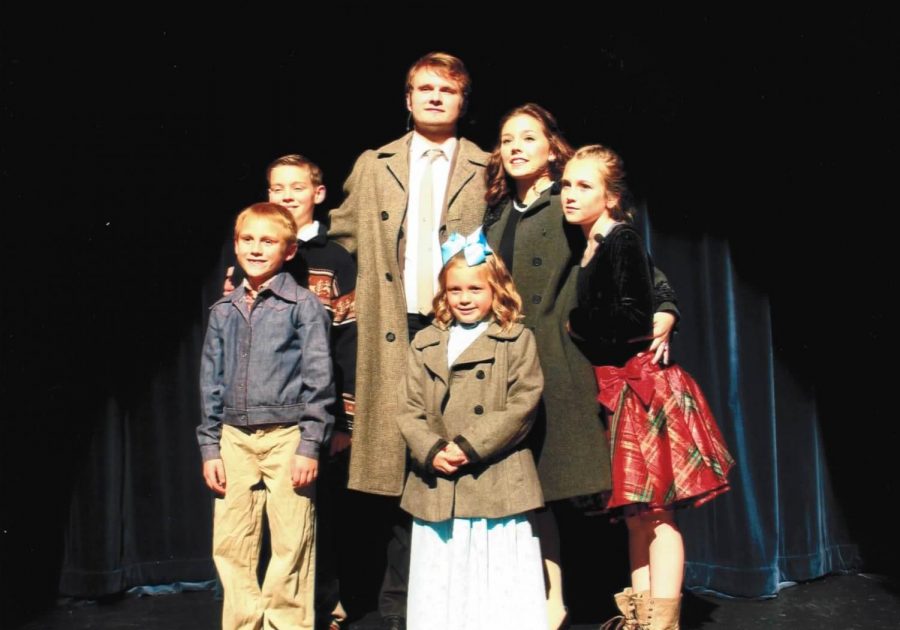 Erin Wood
This year's fall play was It's A Wonderful Life. The performances took place on Friday, November 17th, and Sunday, November 19th. The play was directed by Mr. Hall. The Cast, crew, lights/sound, costume/makeup, set construction, and design members worked for months to produce a "wonderful" play.
The leads of the play were seniors Brock Mills and Aleksis Plemmons. Brock Mills played the main character, George Bailey, and Aleksis Plemmons played his wife, Mary Bailey. Brock has played various parts in past productions over his high school career.  
A new face to the stage was freshman Kyle Wilson playing the part of Harry Bailey. When asked his favorite part about being involved in the play he said, "I've come out of it with such an amazing group of friends that really, had I not been in this production, I would not be as close with them as I am now". Kyle hopes to be apart of future productions at CHS during his next three years.
Senior Addie Baker was in charge of costumes and managed to pull them off working by herself. When asked about her final fall play production she said, "It was bittersweet but at the same time I had a lot of fun with it and I think it was a good play to end on." Now the question is who will be in charge of costumes next year?
Makeup is an important part of the play that is often overlooked. Myah Richards was the lead artist for the play. Myah has done makeup for the plays for the past 3 years. When asked about being the lead artist Myah said, "Being lead artist backstage was a great experience. I loved being able to help everyone look their best for the performance!".
Overall this year's fall play was a success with lots of positive reviews and reactions from students and faculty members. Many of the seniors will be missed and the following year's productions will not be the same without them.